Finance
Massachusetts 2014 Ballot Question Results: Sick Time Approved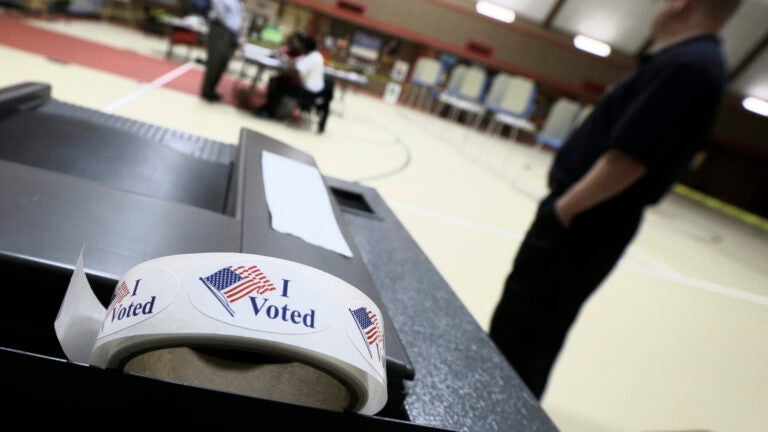 Massachusetts voters have approved of Question 4, a measure allowing workers at companies with at least 11 employees to earn paid sick time.
When the law goes into effect next July, employees whose companies do not offer sick time as a benefit will be able to earn it. Workers can earn one hour of paid time off for personal illness or medical appointments, for an illness in the family, or to deal with a domestic abuse situation for every 30 hours worked. Employees will not be able to earn more than 40 paid hours per year. The 'yes' vote will also give workers at companies with fewer than 11 employees the chance to earn unpaid sick time.
"With passage of earned sick time, no parent in Massachusetts will be forced to choose between going to work to put food on the table and staying home to take care of a sick child,'' said the Yes on Question 4 coalition, the group pushing for passage of the law. "No worker will risk losing their job because they need to see a doctor.''
The group fighting Question 4 said: "Massachusetts small business will adapt to this new law and do our best to make it work, and (the National Federation of Independent Business), the (Massachusetts) Restaurant Association, the Retailers Association of (Massachusetts), the multiple local chambers of commerce, and the other business groups in our coalition will continue to monitor the law's effects on the state's economy and taxpayers, and advocate on their behalf in the legislature to modify the most egregious specific provisions of the earned sick time legislation.''
The initiative was one of four statewide ballot measures voters weighed Tuesday, the outcomes of which carried several business and personal finance implications.
Voters also approved of Question 1, which asked whether to repeal a 2013 law automatically adjusting the state's gas tax based on the rate of inflation. With the vote, the Massachusetts gas tax will stick at its current rate of 24 cents per gallon (26.5 cents if you include a 2.5 cent tax paid by gas stations) until and unless legislators vote to change it. The AP called the result of Question 1, the closest of the ballot questions, shortly after midnight Wednesday.
Meanwhile, Question 2, an initiative to require deposits on all forms of bottled drinks, was resoundingly rejected by a margin of greater than 40 percent. Voters also rejected Question 3, which would have repealed the state's 2011 expanded gambling law. With the 'no' vote on Question 3, the state will continue forward with plans to open three casinos and a slots parlor.
Polls in the run-up to the election were correct in suggesting voters would say 'no' on Question 2, 'no' on Question 3, and 'yes' on Question 4. Question 1 was closer than those three in the polls, as it was on Election Day. A September poll from WBUR showed a slight edge for those in favor of the automatic inflation adjustment, while the final Boston Globe poll before the election showed an even slighter lead for repealing the indexing law. In the end, repeal won out.
Full election results are available here.
You can read in further detail about all four questions here.