Food
Dunkin' Donuts launches new menu items on Monday, including a breakfast burrito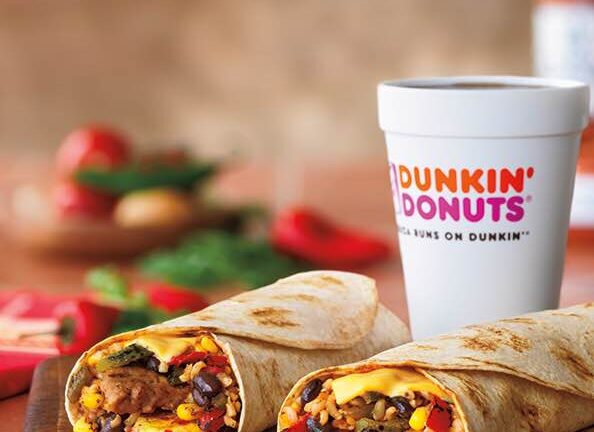 Dunkin' Donuts will serve a breakfast burrito in some of its shops starting February 29.
The 10-ounce GranDDe Burrito is filled with a spicy omelet, complete with jalapenos, red bell peppers, and pepper jack cheese with habanero, according to Dunkin'. The breakfast burrito, which will be available any time of day at participating locations for a limited time, is also filled with a rice and bean blend that contains corn, fire-roasted peppers, and onions. Sausage is available, too.
The GranDDe is one of several new menu items. Just in time for spring, Dunkin' is introducing the Strawberry Shortcake Croissant Donut, which features the classic glazed croissant donut with strawberry buttercreme, drizzled with white and strawberry icing.
Coffee-drinkers will be able to try the new pistachio flavor in hot or iced coffee, lattes or macchiatos. Dunkin' said it is also bringing back some flavors inspired by Baskin-Robbins ice cream: Butter Pecan and Cookie Dough. The Oreo Cheesecake Square and Raspberry Cheesecake squares are making a comeback, too.
[bdc-gallery id="142656″]