Food
Dunkin' Donuts will try out delivery in Boston starting May 1
Here are the details.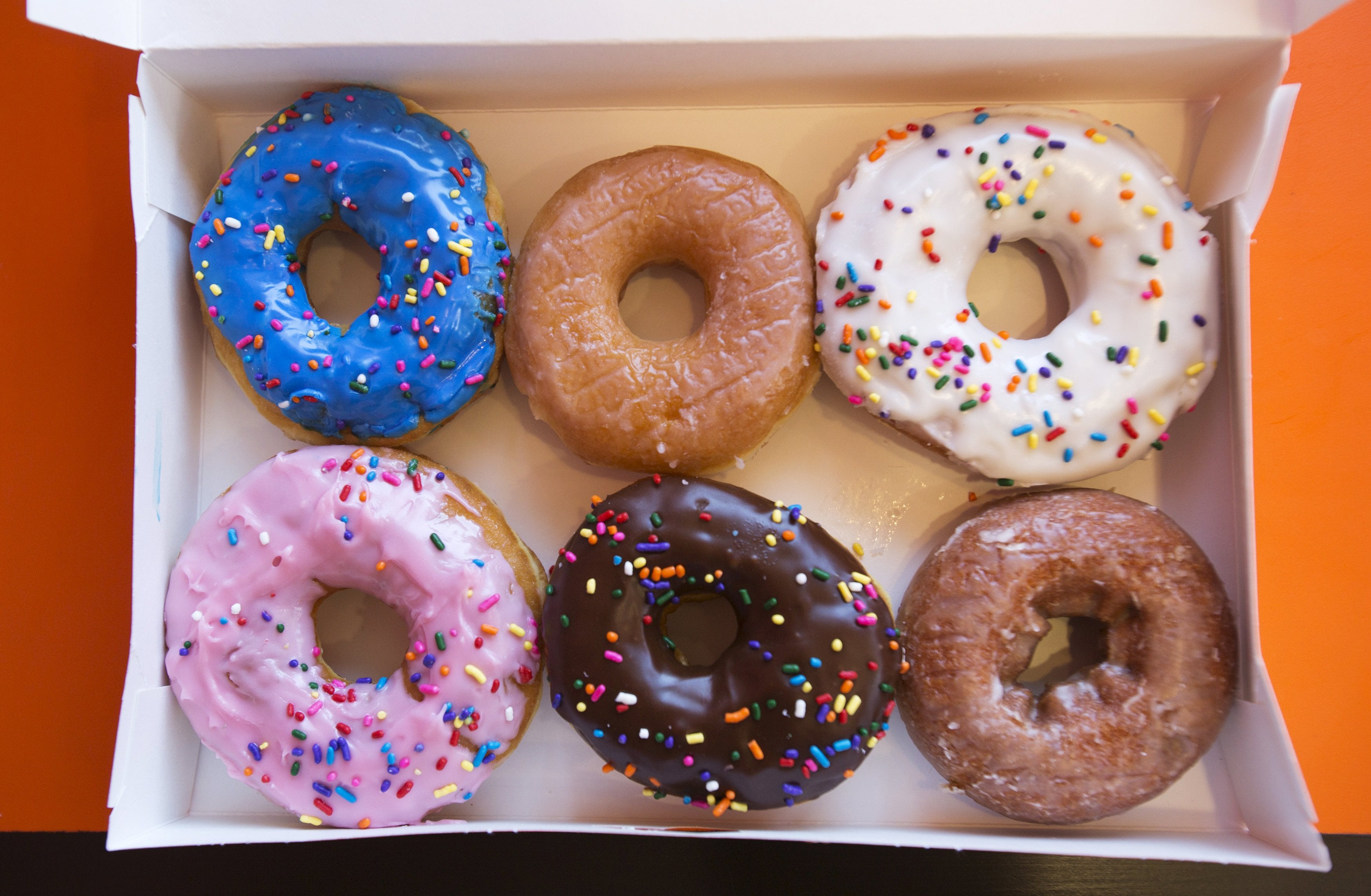 Great news for Boston residents too lazy to walk the two or—at most—three blocks to their nearest Dunkin' Donuts.
Beginning Sunday, you will be able to get your fill of iced coffee, sandwiches, and various faux-cronuts on demand at home or work—as Dunkin' Donuts said Thursday it will expand its test delivery service to the Boston metro area.
According to a spokeswoman, the Canton-based company is partnering with the delivery company DoorDash and the delivery app Favor to launch the service May 1, as far north as Wakefield and Winchester, as west as Wellesley and part of Natick, and as south as Braintree.
"Boston is our hometown and we have some of the most loyal guests here," said Sherrill Kaplan, vice president of digital marketing and innovation for Dunkin' Donuts, in a statement.
Kaplan noted that direct delivery was something customers had requested for "some time" and the company would "continue to evaluate a possible national rollout in the future."
Last November, Dunkin' Donuts began testing delivery through DoorDash in Atlanta, Chicago, Dallas, Los Angeles, and Washington, D.C.
In 2014, local Dunkin' Donuts franchisees led an effort to deliver in parts of Boston, Somerville, and Cambridge—but the attempt was very short-lived.
The company's CEO, Nigel Travis, told The Boston Globe, which first reported the news Thursday, that the company had to workout some kinks before offering delivery in its hometown market.
"Boston is such an important market," Travis said, "we wanted to iron it out."
According to the Globe, delivery costs will be determined by vendors, though Favor has charged $5 in other cities.
"People can select and purchase a variety of Dunkin' Donuts menu items for themselves or for a group, including a Box O' Joe or just one cup of coffee, a dozen donuts, sandwiches and more, and have the products delivered in less than 45 minutes," Dunkin' Donuts said in a statement Thursday.
According to the statement, Favor averages a 35-minute delivery time, while DoorDash boasts delivery "in less than 45 minutes" on their website.
Dunkin' Donuts said daily delivery will be available through DoorDash 8 a.m. to 10 p.m. and through Favor 8 a.m. to midnight, except on Thursday, Friday, Saturday, in which it will be available until 2 a.m.