Food
Dunkin' Donuts is rolling out cold brew iced coffee nationally this summer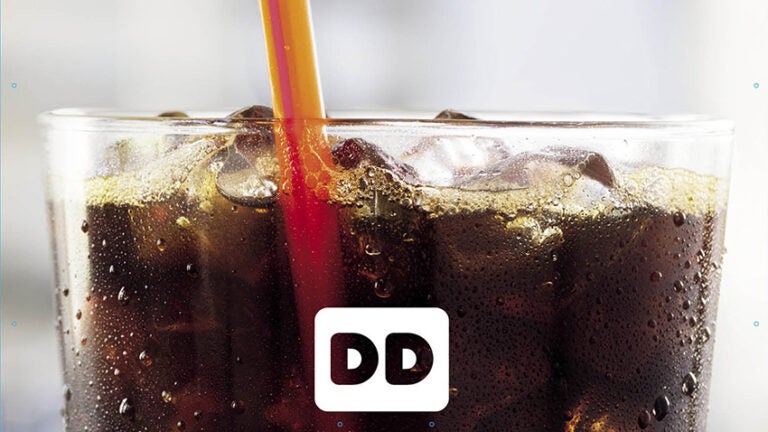 Dunkin' Donuts continues to forge deeper into the world of craft coffee culture, with plans to release its own cold brew iced coffee nationwide this summer.
After testing cold brew in small, select New England markets this spring (and launching macchiatos last fall), the Canton-based coffee chain announced it will launch cold brew coffee Monday in Metro New York and Los Angeles markets, ahead of the national launch later this summer.
The announcement comes a year after Starbucks launched its own cold brew, which refers to the process in which grounds are soaked in water over an extended period of time, rather than by applying heat.
The slower steeping process, which has recently surged in popularity, supposedly results in more flavors being extracted from the coffee beans, while the acid compounds are left behind, ultimately resulting in a smoother, less bitter iced coffee.
Chris Fuqua, Dunkin' Donuts seniors vice president of brand marketing, global consumer insights and product innovation, said the chain's cold brew is "prepared by steeping a special blend of coffee in cold water over an extended period of time to extract a uniquely distinctive flavor from the beans."
According to Fuqua, it will be hand-crafted on location in small batches and served at stores each day while supplies last.
"Cold Brew coffee's ultra-smooth and naturally sweet flavor profile lends itself to being enjoyed black, but is customizable based on guest preference," he said in a statement.
Business Insider reported Tuesday that from 2010 to 2015, cold brew sales in the United States increased 339 percent.
"We're the leader of iced coffee around the world," Fuqua told Business Insider. "We sell more iced coffee than anybody, but we also realize that we need to keep up with trends. Cold brew is one of those trends that doesn't appear to be going away."
The launch comes as overall iced coffee consumption has reportedly increased 75 percent in the United States, as coffee chains scramble to stay ahead of the curve in appealing to the tastes of younger demographics.
Last month, Starbucks announced it would launch nitro cold brew, a creamy, nitrogen-infused variation that is poured straight from the tap already chilled, at 500 stores, including in Boston, by the end of the summer.
Not to be outdone, Dunkin' Brands CEO Nigel Travis told Business Insider, apparently the leader in Dunkin' Donuts iced coffee scoops, earlier this month that the company was also exploring the possibility of nitro cold brew.