Food
Roxy's Grilled Cheese is now doing breakfast in the Seaport
Here's what the menu looks like.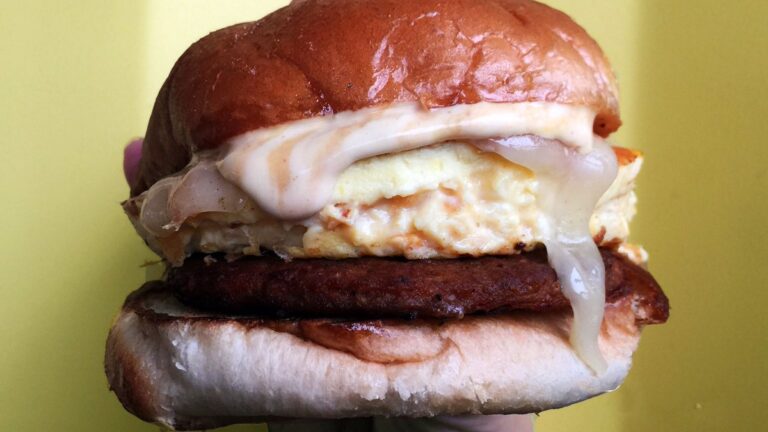 Deliciously melty cheese sandwiches for breakfast—just in time for the cold Boston winter.
Roxy's Grilled Cheese, the local food truck famous for it's eclectic melts and greasy truffle fries, is now serving breakfast at its Seaport brick-and-mortar shop.
The breakfast menu features a breakfast sandwich of scrambled eggs, cheese, and chipotle mayo on a Portuguese sweet bun, the company announced Tuesday. Customers can also add bacon or chorizo (as pictured above).
Christina Rowley, Roxy's operations manager, also told Boston magazine that the restaurant's full tots menu will now be available during breakfast hours. That menu includes cheese tots and truffles tots, with a variety of add-ons.
Concurrently, Roxy's Seaport location will shift its hours to 9 a.m. to 3 a.m.  The 21 Drydock Ave. spot had previously been open from 11 a.m. to 5 p.m. But Rowley told Boston the restaurant saw more demand for breakfast than they did in the late afternoon.
"We got requests constantly to do breakfast," she said. "As you might know, it's a pretty limited food-option area. We wanted to be able to offer breakfast in a community we felt needed it."
Rowley says there are no current plans to serve breakfast at Roxy's Allston location, nor at their soon-to-open Cambridge collaboration or Lynnfield location.
But there's a cold spell coming this week and if you live near the Seaport, this might help: