Food
Rhode Island's frozen dessert makers could get some relief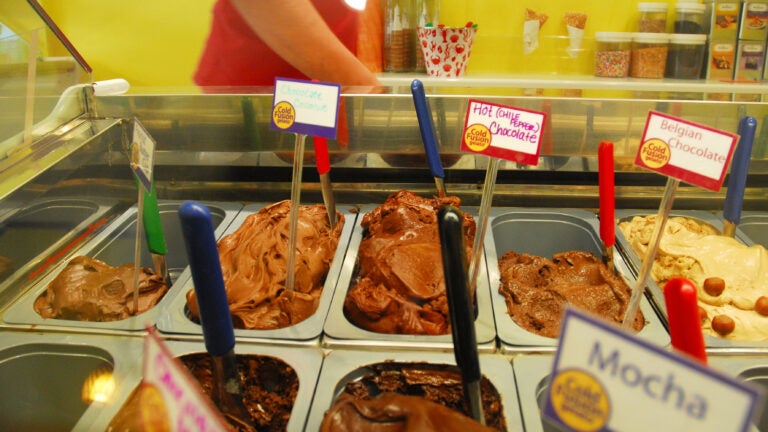 PROVIDENCE, R.I. (AP) — Clam cakes, chowder and oysters are the mainstays at Cap'n Jack's Restaurant, but for decades, it's been a soft-serve ice cream machine that helps draw in summertime crowds heading to a nearby beach.
And for as long as anyone can remember, the family that runs the seafood spot overlooking a salt marsh in South Kingstown, Rhode Island, has been paying the state government a special fee just to be able to make and sell its frozen treats.
"My family's been doing this for 45 years and my dad says he's always paid it," said Jack Piemonte Jr. "It's one of those things that's always been there."
It may not be there for much longer, as state legislators set out to get rid of a fee that's been on the books for so long — since 1962 — that nobody can quite explain why. The fee's proposed elimination is part of a broader effort by Rhode Island officials to cull through thousands of pages of regulations and cut out some that businesses find most bothersome.
The $160-a-year "frozen dessert" processor license isn't breaking the bank for most restaurateurs, but "it's a nuisance because they're already paying a license fee to be a restaurant," said state Rep. Deborah Ruggiero, a Jamestown Democrat and chairwoman of a small business committee in the state House of Representatives.
"You can start killing businesses with a thousand paper cuts of a fee here and a fee there," she said. Ruggiero introduced the bill earlier this month. It would eliminate the fee for food service establishments that already must get a food service license from the state health department.
"It's one less thing that you have to pay, which would be nice," said Piemonte, who said he pays about $240 for the regular food service license.
Piemonte said it makes sense for health officials to inspect soft-serve ice cream machines, since they are hard to keep clean, but "one license should be able to take care of both."
State officials haven't been able to say how much revenue would be lost if the fee is eliminated. Establishments that have to pay it range from fast-food and convenience store chains to small Italian restaurants in Providence's Federal Hill.
According to state law, frozen desserts can include ice cream, frozen custard, ice milk, water ice, sherbet, frozen yogurt and freezer-made milkshakes. Rhode Island isn't the only Northeast state to charge such a fee, according to a review by state officials. Pennsylvania charges a $35 annual fee to all frozen dessert makers, be they large distributors or small retailers. Connecticut's fee is $50, and New York's is based on how many gallons of treats are produced.
Some businesses complained about the frozen desserts fee to the state Commerce Corporation, which supports Ruggiero's legislation. The Rhode Island Hospital Association is also supporting the bill.