Food
Dunkin' says they're not surprised by McDonald's suspiciously similar new breakfast menu item
"We're not surprised to see competitors imitate our success."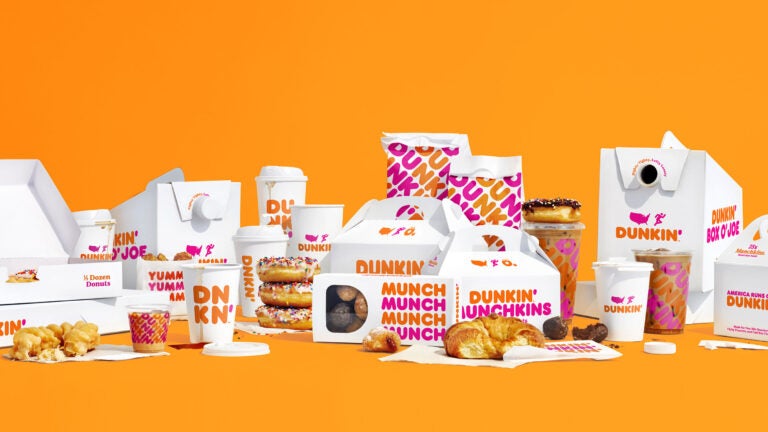 If imitation is the sincerest form of flattery, Dunkin' should take McDonald's newest breakfast item as validation for their own eccentric creations.
Business Insider reported Wednesday that McDonald's is planning to launch a new product called "Donut Sticks" in February. According to internal company documents, the fried dough strips will be served in bundles and sprinkled with cinnamon sugar.
If the concept seems familiar, it's because it looks and sounds pretty much identical to the donut fries Dunkin' launched nationwide for a limited time last June.
Also… McDonald's Donut Sticks versus Dunkin' Donut Fries ? https://t.co/29WGp2cCeD pic.twitter.com/Ev0El8dis8

— Kate Taylor (@Kate_H_Taylor) January 2, 2019
In a statement to Boston.com, the Canton-based company said the development was unsurprising.
"We're not surprised to see competitors imitate our success with Donut Fries given their popularity with customers, and we will continue to lead the way in introducing fun, unique, delicious items that bring smiles and keep people energized any time of day," Dunkin' said.
In fairness, it's not like Dunkin's donut fries were a completely original concept; after all, churros have been around for awhile. But perhaps McDonald's noticed their renewed popularity. Following last summer's release, Dunkin' said their donut fries "became one of the best-performing limited time bakery items in our recent history."
McDonald's "Donut Sticks" are just the global chain's second new breakfast item since the release of the McGriddle more than 15 years ago. The company, which admitted it had been losing market share in fast food breakfast wars, began beefing up its breakfast menu in October with meatier, cheesier sandwiches.
In case McDonald's needs more ideas to imitate, Dunkin' also happened to release new 2019 menu items on Thursday, as well as new coffee cups and packaging, as it continues its own rebranding. The new products are a "Power Breakfast Sandwich," which includes a veggie egg white omelet, turkey sausage, and American cheese on multigrain sandwich bread, and "Energy Cold Brew," a cold brew coffee with a shot of espresso.
"What better time than the start of a new year to bring our new look to our coffee cups and packaging, and introduce a new energy to our restaurants and our fans," Tony Weisman, Dunkin's chief marketing officer for the United States, said in a statement.