Food
Dunkin' has a new seasonal coffee drink — and it's pink
The chain is also brining back two Valentine's Day doughnuts.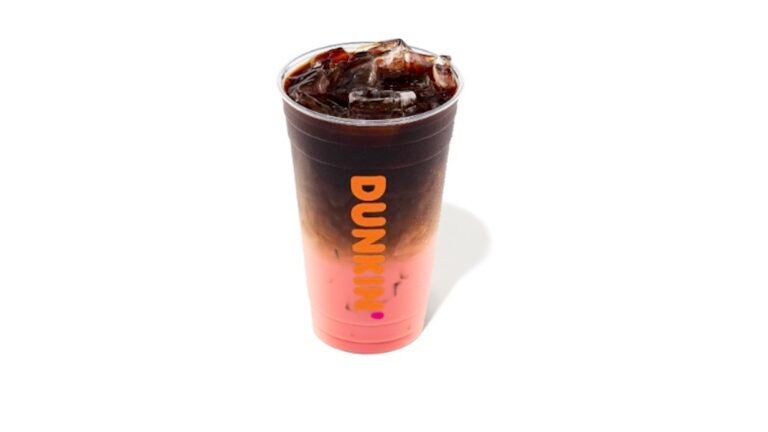 Dunkin' rolled out pink cups this past holiday season. For the upcoming holiday, the Canton-based chain is unveiling a coffee drink that is pink itself.
In a press release, Dunkin' announced the release of the new "pink velvet" latte and macchiato ahead of Valentine's Day next month.
The two espresso-based drinks  — available nationwide Wednesday through February — feature "red velvet cake flavor and hints of cream cheese icing," according to the company. They also have something of a pink hue.
Whether the new drinks are an improvement upon Dunkin's last pinkish coffee remains to be seen. In 2013, the chain released a widely panned red velvet latte for the holiday season. Reviewers said the sweet concoction failed to replicate the red velvet cake flavor. The HuffPost called it "one-note" and "pretty boring." A review by SeriousEats concluded that it was "a little disappointing."
On the other hand, Dunkin' said Wednesday that the new iced pink velvet macchiato does make for "the perfect photo."
Dunkin' is also bringing back two decadent Valentines Day doughnuts through February: the heart-shaped "Brownie Batter Donut," which has a chocolate brownie batter-flavored buttercream filling and chocolate icing, and the "Cupid's Choice Donut," a heart-shaped and Bavarian cream-filled doughnut with strawberry-flavored icing.