Food
Ben and Jerry's has ice cream for dogs now and, honestly, it sounds pretty tasty
I'm not gonna lie I'd absolutely have a spoonful or two or eight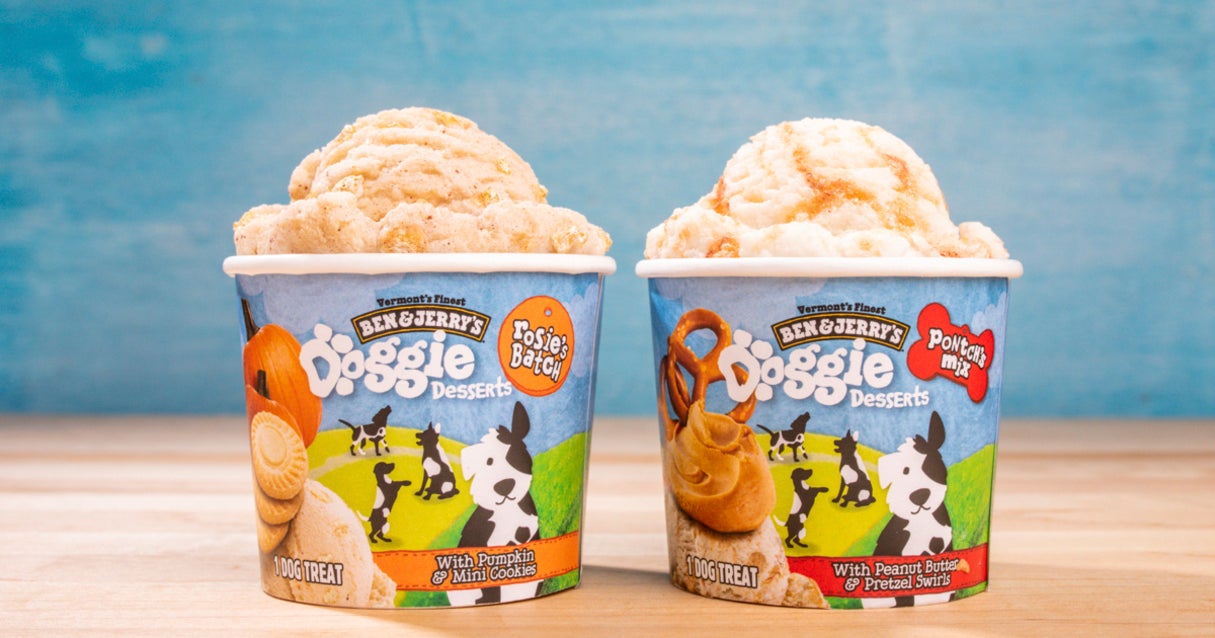 It's the perfect pick-me-up for when you've just had a really long and tiring day chasing squirrels in the park.
Ben & Jerry's, the Vermont ice cream company, introduced a line of frozen dog treats Monday. The 4-ounce "Doggie Desserts" will be sold in markets and pet stores later in January.
The new treats come in two flavors named for dogs owned by employees. Pontch's Mix has a pretzel swirl and canine-favorite peanut butter, and Rosie's Batch includes pumpkin and mini cookies. Because most dog digestive systems don't digest dairy well (and no dog owner wants to deal with that mess), the treats are made with sunflower butter instead.
They use the same ingredients as regular flavors for humans — the company already uses sunflower butter in some vegan varieties — so you're probably not alone if you think those flavors sound strangely compelling and want to sneak a taste with your pup.
Lindsay Bumps, a veterinary technician and global marketing specialist for Ben & Jerry's, said the company started developing its dog treats in early 2020, consulting with other vets and regulatory consultants to make sure they were truly dog-friendly. She advised dog owners to slowly introduce the treats one spoonful at a time, ideally in a canine-approved bowl.
"This is an opportunity for people to treat their dogs as they're treating themselves when they grab a pint off the shelf," she said.
She told CNBC that Ben & Jerry's employees were inspired by their own pets, which regularly hang out at its dog-friendly headquarters in South Burlington and made for a convenient in-house focus group. She said the company is looking to add more flavors down the line.
Material from the Associated Press was used in this report.