Local
Market Basket overtakes Trader Joe's in this ranking of best grocery retailers
Amazon took the top spot on the list.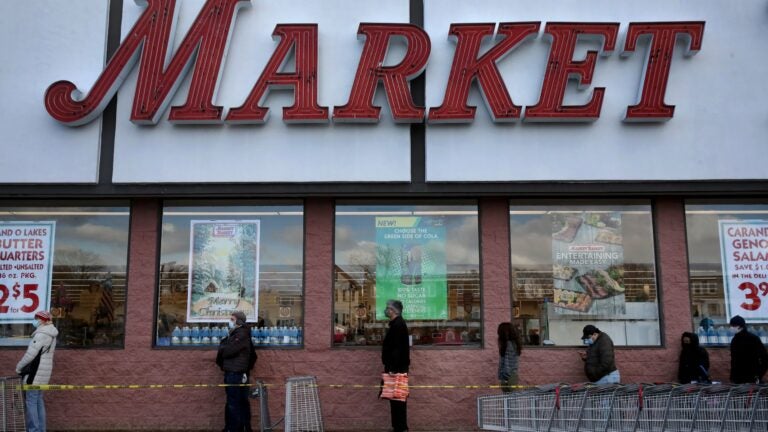 In a new report by customer data science company dunnhumby, Massachusetts-based grocery chain Market Basket leapfrogged three other retailers to take the number three spot from Trader Joe's.
The report, called the Retailer Preference Index, takes into account quality, operations, and digital offers or "preference drivers" and "emotional connection" with customers as well as other factors. The data is gathered via an online survey of 10,000 U.S. households per year
This news may come as a shock to Trader Joe's fans, as the chain has garnered a lot of attention on social media recently for its revolving door of seasonal products. One Trader Joe's geared TikTok account has over 1 million followers.
"The pandemic has massively accelerated changes in how customers buy their groceries, and their behaviors are continuing to evolve," dunnhumby North America president Grant Steadman said in a statement reported by WBZ. "Retailers who delivered on their customers' evolving needs in-store and online performed best…A number of mid-size grocers gained momentum by understanding their customers better and differentiating their offering accordingly."
Amazon has also climbed higher on the list, overtaking 55 other retailers into the number one slot. The number of shoppers who purchase their groceries online has doubled from 5% to 10%, according to the report.
However, despite Market Basket's lack of digital presence, it has survived (and apparently thrived) in the pandemic. Both Trader Joe's and Market Basket don't have an online presence, but Market Basket builds "value propositions" based on knowing what their customers want.
"Market Basket stole the number three position from Trader Joe's, with its continued excellence on Price and Operations, while simultaneously making its biggest COVID-era improvements in speed," the report states.
Newsletter Signup
Stay up to date on all the latest news from Boston.com