Politics
For Barack Obama, it was playing basketball. For Michelle Wu, it's her last MBTA token.
Taking a look at the rituals and lucky charms politicians hope will help them on Election Day.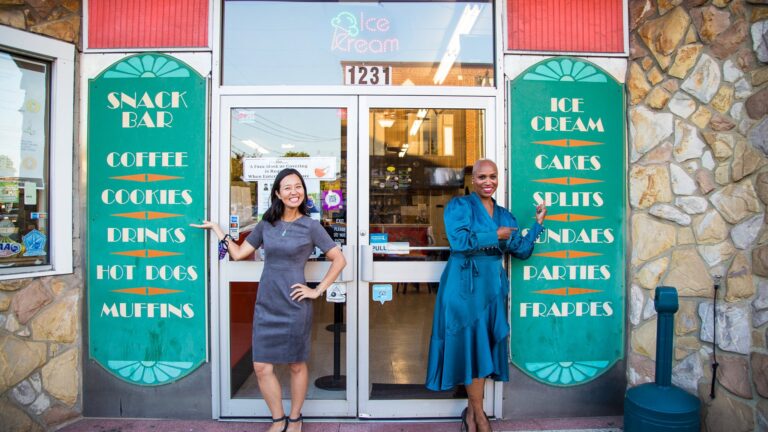 Election Day, which is on Tuesday, may seem unrelated to trick-or-treating. However, politics and Halloween have long been associated with eccentric superstitions, unscientific rituals, and other peculiar traditions.
Barack Obama's superstitions required him to play basketball on Election Day. His 2008 opponent, John McCain, had a smorgasbord of superstitions that included watching a movie on Election Day. James Carville, a strategist to Bill Clinton, infamously refused to change his underwear during good stretches on the 1992 campaign trail. Jen Psaki, President Joe Biden's press secretary, often donned her lucky cowboy boots as a campaign aide to Obama.
Closer to Boston, where Red Sox fans superstitiously stayed cheering on their feet during postseason baseball games at Fenway Park, campaign superstitions and rituals help to give some candidates and their staffers a perceived psychological edge.
City Councilor Michelle Wu, who can sometimes be spotted wearing a lucky MBTA token around her neck while campaigning for mayor of Boston, has habitually played the piano at her Roslindale home before her debates.
"On the trail, I keep the rituals pretty simple," Wu said in an email. "I wear my T token necklace made by a local artist from my last token. I play piano, a little Gershwin, before debates. Our campaign stops in for Ron's for special celebrations."
One of the most recent occasions Wu and her campaign aides celebrated at Ron's Gourmet Ice Cream shop in Hyde Park was after an endorsement event earlier this month with U.S. Rep. Ayanna Pressley. Wu almost always orders scoops of caramel fudge brownie, her favorite, said general manager Jay Covitz.
"She's been a very loyal customer as long as she's been a city councilor," said Covitz, whose family has owned Ron's since 1952 and counted the late Mayor Tom Menino as a patron as well.
City Councilor Annissa Essaibi George, Wu's opponent in the mayoral race, declined interview requests for this story.
Of course, superstitions have been around for generations. That's evident by the Salem witch trials in colonial Massachusetts between 1692 and 1693, when about 20 people were executed and more than 200 were erroneously linked to the "devil's magic," otherwise known as witchcraft.
Efforts to exonerate accused witches continue three centuries later. However, Salem-based Satanic Temple, which sought to depose Wu on Election Day in a federal case challenging prayers at city hall public meetings, hasn't shied away from devilish associations.
New England Puritans believed luck played a large role in their lives, according to the New England Historical Society. Rituals included placing horseshoes over the entrances of homes and installing old shoes into the walls to ward off evil spirits.
Prior to President Ulysses S. Grant securing a second term in 1872, a prevalent superstition in American politics was that no president with what might be considered a middle name could win re-election. John Quincy Adams, Martin Van Buren, William Henry Harrison, and James Knox Polk each failed in their endeavors.
"The notion was based on the fact that every President so endowed, up to that time, had, for one reason or another, failed to be reelected," wrote historian Edward Stanwood in a 1912 article about political superstitions for The Atlantic.
Stanwood, a former Boston newspaper editor who died in 1923 before Franklin Delano Roosevelt buried the superstition three times over, noted that Grover Cleveland still may have superstitiously dropped his first name, Stephen, since neither Rutherford Birchard Hayes, James Abram Garfield nor Chester Allan Arthur have Grant's luck.
Ronald Reagan, who survived an assassination attempt and broke a dark jinx in the process, considered himself superstitious. His wife, Nancy, devotedly followed astrology. They weren't alone. A Gallup poll in 2000 found as many as one-quarter of Americans considered themselves superstitious.
Only time will tell how lucky Wu and other politicians who have engaged in superstitious rituals will be. But the two-term city councilor is planning a more conventional observation of Halloween with her family.
"My boys, Blaise and Cass, run Halloween at our house with the help of my sister who always makes their costumes," Wu said. "They're obsessed with Transformers right now, so this year's costumes will be ambitious and feature some thoughtful engineering!"
Newsletter Signup
Stay up to date on all the latest news from Boston.com