Health
There are now 9 confirmed cases of mumps at Harvard University
There have been 12 confirmed cases of the virus across the state since January 1.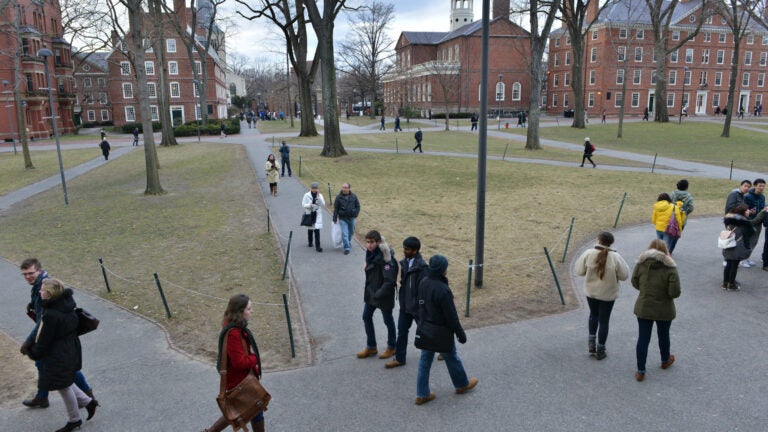 The number of confirmed cases of mumps at Harvard University has risen to nine, according to a statement released by the school on Wednesday.
Including the outbreak at Harvard, which began earlier this month, there have been 12 confirmed cases of mumps across the state since January 1, according to a spokesman for the state Department of Public Health. UMass Boston confirmed two cases on Tuesday and another case was confirmed at Bentley University in Waltham in February.
Michele Walsh, director of news and communications at Bentley, said the student who was diagnosed with the virus lives off campus and was only in one class for a few hours while contagious. The student, who has since recovered, was immunized, and the school hasn't had any other reports of the virus on campus, she said.
Harvard's director of health services, Dr. Paul Barreira, said in Wednesday's letter to the community that the school is continuing to work closely with state and city public health officials to track and evaluate the scope of the exposure on campus.
"We all have a responsibility to help prevent the spread of the virus,'' he said. "With spring recess only a few days away, I know many of you will be leaving the Cambridge area, and I write to remind you that it is even more important to be vigilant in taking precautions to prevent the spread of mumps if you are planning to travel.''
Mumps is a contagious viral infection of the salivary glands. Symptoms include muscle aches, fever, headache, and swollen salivary glands. The disease can spread through saliva or mucus from the nose, throat, or mouth. While most people recover, there is a rare chance of serious complications.
Barriera encouraged members of the Harvard area to avoid crowded areas and practice "good hygiene at all times'' to help prevent the spread of the virus.
"Dense social and public spaces such as large social gatherings, public transportation—including the MBTA, taxis, airplanes, and trains—where people are in close proximity can present an increased risk of contracting and spreading the infection,'' he said.