Health
Gerber recalls two kinds of organic baby food pouches
Here's what parents need to know.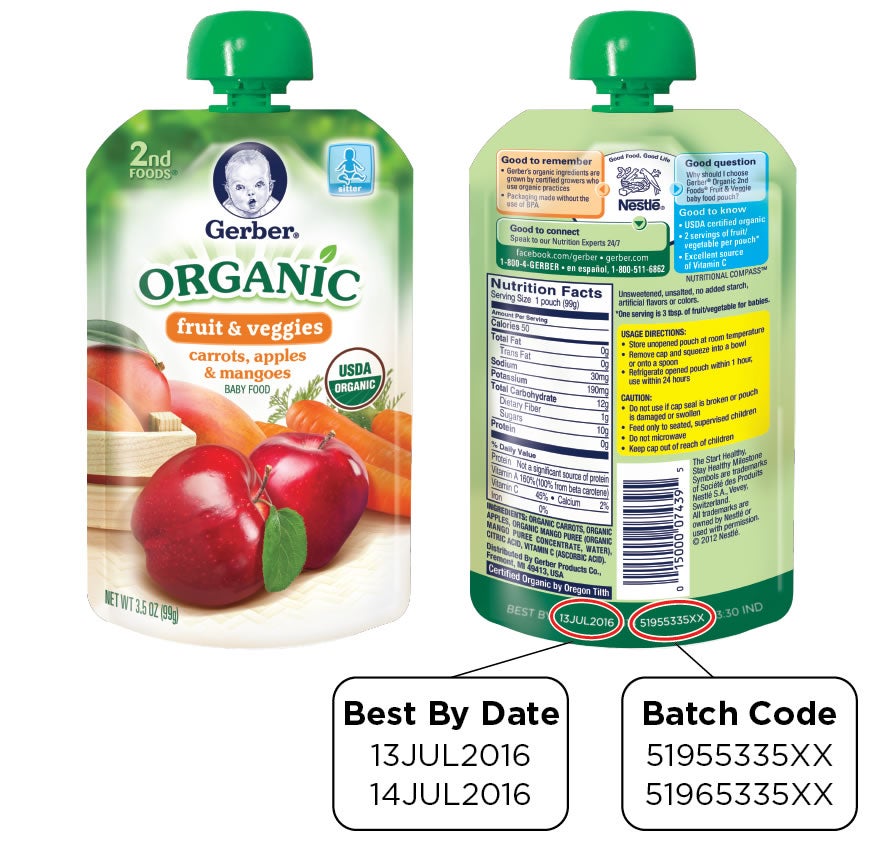 Gerber Products Company is recalling two Gerber Organic baby food pouches due to a packaging defect that may cause the products to spoil during transport and handling, the Food and Drug Administration (FDA) announced Thursday.
Two kinds of Gerber Organic 2nd Food Pouches are included in the recall: a Pears, Carrots, and Peas pouch and a Carrots, Apples, and Mangoes pouch.
Both the FDA and the company said in their respective statements that, in some cases consumers may have noticed that the pouches have been bloated or the product inside may have an off taste or odor.
Gerber President and CEO Gary Tickle included a personal note within his company's statement.
"Speaking as a father, I understand that giving your little one the best is the most important thing. That's why the quality of our baby foods is our top priority," Tickle wrote. "I sincerely apologize for any concern this may have caused."
The recalled pouches of pears, carrots, and peas have best-by dates of July 12, 2016 (with batch number 51945335XX) and July 13, 2016 (batch number 51955335XX). The carrots, apples, and mangoes pouches have best-by dates of July 13, 2016 (batch number 51955335XX) and July 14, 2016 (batch number 51965335XX).
Consumers can contact the Gerber Parents Resource Center at 1-8000-706-0556 for replacement coupons.