Health
MIT group receives $300,000 grant to research early leukemia detection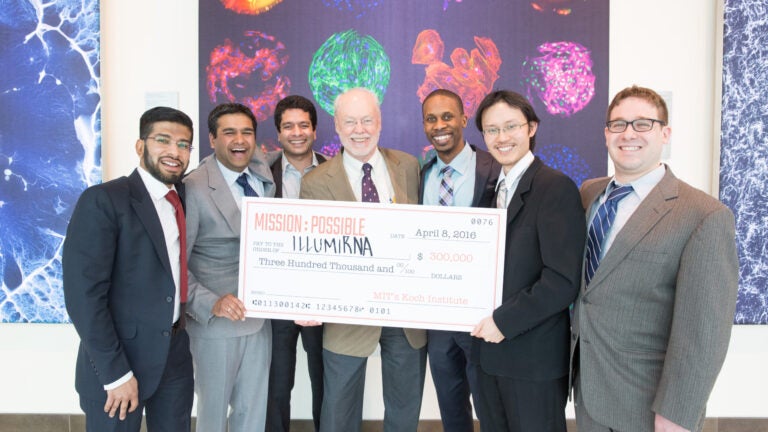 A team of MIT researchers has received a $300,000 grant to develop a new diagnostic program that could detect leukemia-riddled cells in their earliest stages, according to a news release.
Teams of MIT professors, students, and post-doctorate researchers competed for the research grant from the MIT Koch Institute for Integrative Cancer Research Friday at a showcase called "Mission: Possible." The winning team, IllumiRNA, collaborated on an idea for a diagnostic platform that would single out individual cells during blood tests, highlighting those affected by leukemia and masked by a cluster of normal, healthy cells.
"Ultimately, cancer is a disease of single cells gone awry, so we have to meet it at a single-cell level," Salil Garg, a researcher on the team, said in the release.
In previous years, the Koch Institute has awarded smaller research grants that allow faculty to pursue collaborative project proposals. Celebrating its five-year anniversary in its current location, the institute decided to offer a more substantial research grant in the hopes of showcasing and supporting more ambitious projects, according to the release.
Typically, doctors diagnose leukemia through blood count tests, using the method to detect high counts of white blood cells. But these diagnostic methods only become of use when leukemic blood cells have a large presence, delaying doctors' ability to pinpoint the disease and begin treating patients in the cancer's early stages.
IllumiRNA's pitch would track changes in levels of microRNA, which determines gene expression, and detect the presence of leukemic cells in early stages using a microfluids device to sort cells from blood samples into droplets. The researchers would then use a magnet to extract RNA from individual cells, sequence it, and see any abnormalities in its makeup.
For the team members of IllumiRNA, the challenge and grant money brought them together and allowed them to commit time and effort to an idea that would have gone unexplored.
"We wouldn't have thought of it otherwise," Garg said. "Although, to be honest, we became so excited about this and have such a good team, we were going to go through with this regardless of what happened today."