Health
Boston's free sunscreen program is expanding nationally
Time to lather up.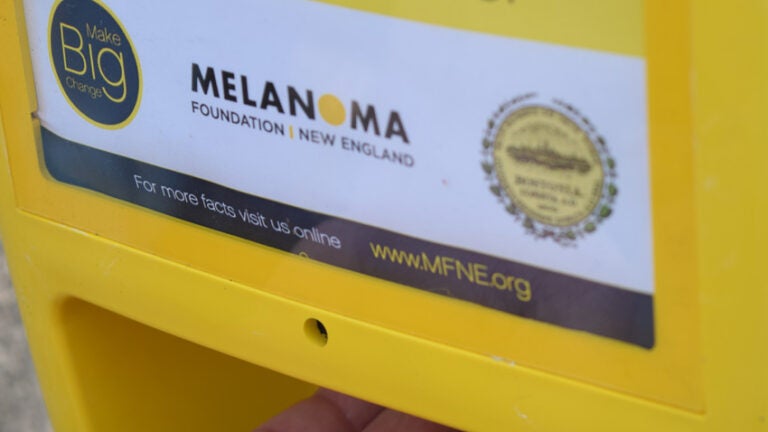 The program that brought free sunscreen to Boston last year is back. But this year, 11 other states will get in on the sun protection action.
Starting in May, the Melanoma Foundation of New England will issue free sunscreen dispensers to 54 locations across 12 states, for a total of 190 dispensers. Massachusetts alone will get 29.
"We are thrilled to expand on our highly successful pilot program in Boston and offer sunscreen units for public and private distribution throughout the country," Deb Girard, Executive Director of the foundation, said in a statement. "We hope sunscreen dispensers will become as commonplace as hand sanitizers over the next few years."
While priority was given to spots in New England, which has some of the highest rates of skin cancer in the country, the dispensers will be installed in municipalities, individual businesses, and tourist attractions in states ranging from Nevada to South Carolina.
Each dispenser contains about 670 applications worth of SPF 30, and the new locations were picked through an request for proposals process this past January as part of the foundation's Practice Safe Skin program.