Health
Person dies from EEE in Rhode Island, officials say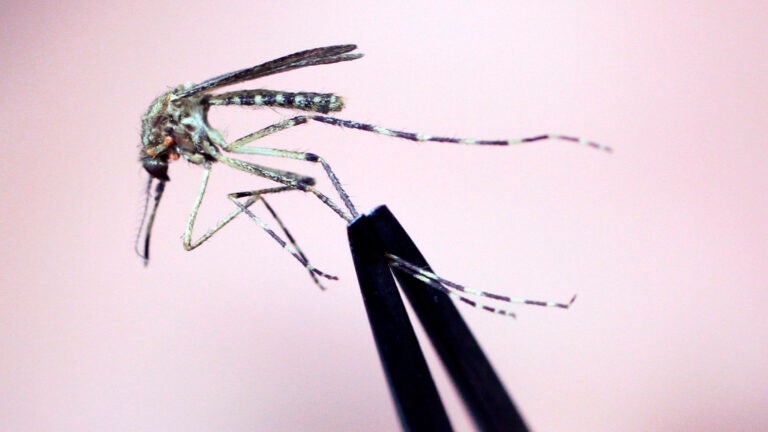 Rhode Island health officials said Monday a person from West Warwick has died after contracting the rare mosquito-borne Eastern Equine Encephalitis virus.
The individual, who was in their 50s, passed away Sunday.
It's the first fatal human EEE case in the state since 2007, according to a statement from the Rhode Island Department of Health. Officials announced on Aug. 30 that the person, who has not been identified, had contracted the virus and was in critical condition.
EEE, which spreads through infected mosquitos, carries symptoms that include coma, fever, and brain swelling.
In Massachusetts, officials have found the virus in seven people this year, including a Fairhaven woman who died after contracting EEE last month.
Aerial spraying for mosquito control in Rhode Island was slated to continue for a second night Monday in four "critical risk" areas, the Department of Health said.
"Spraying in northern Rhode Island (parts of Burrillville, North Smithfield, and Woonsocket) was not completed on Sunday night due to falling temperatures. (The effectiveness of spraying is limited when the temperature falls below 58 degrees)," the department said in the release. "Spraying in these northern areas, and parts of southern Rhode Island (parts of Westerly, Hopkinton, and Charlestown) is planned for tonight. Spraying will start at dusk tonight and will be completed by 4:30 a.m. Tuesday."
Health officials said they have detected EEE twice in both Central Falls and Westerly, where a horse was also diagnosed with the virus.
The Department of Health is urging the public to take precautions, such as using insect repellent, limiting time spent outdoors after dark, and draining any water that collects in yards and around residences.