Health
As opioid overdose deaths continue to decline in Mass., fentanyl presence rises to 'all-time high,' according to state
"We must continue to focus our law enforcement efforts on getting fentanyl off of our streets and out of our neighborhoods."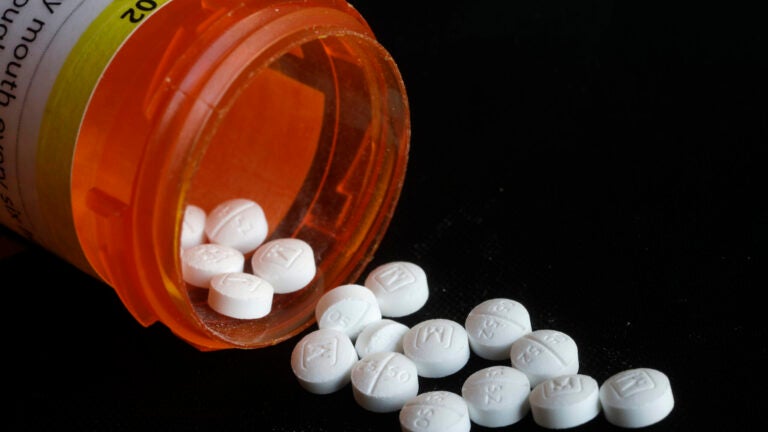 The number of people dying from opioid-related overdoses in Massachusetts is continuing to decline, even as the presence of the powerful and deadly synthetic opioid fentanyl has reached an "all-time high," according to new data from the state's Department of Public Health.
Opioid overdose deaths fell by an estimated 6 percent in the first nine months of 2019, compared to the same time period in 2018, the agency found in its latest quarterly report. Between January and September 2019 there were 1,460 confirmed and estimated opioid-related overdoses in the state — 99 fewer deaths than were observed in the first nine months of 2018.
The decline in fatal opioid overdoses is occurring despite the rising prevalence of fentanyl. According to the state, fentanyl was present in 93 percent of opioid-related overdose deaths where there was a toxicology screen in the first six months of 2019, up from 89 percent in the same period last year.
"Today's report affirms that our multi-pronged approach to the opioid epidemic is making a difference," Gov. Charlie Baker said in a statement. "Although we've made progress, we must continue to focus our law enforcement efforts on getting fentanyl off of our streets and out of our neighborhoods."
As we continue the long-term work to address the opioid epidemic, we are gratified to see reductions in overdose deaths.

There's much more left to do, but we remain committed to working with all stakeholders to make progress in addressing this crisis. https://t.co/4w7HHb1rUB

— Charlie Baker (@MassGovernor) November 25, 2019
The presence of heroin in overdose deaths has been declining since 2014, but the percentage of fatal overdoses involving prescription drugs has remained stable since 2017, according to the department. In the second quarter of 2019, about 13 percent of overdoses involved prescription opioids.
The department also for the first time broke down acute opioid-related emergency room visits by gender and age. The state found that during the first nine months of 2019, the highest number of opioid-related emergency room visits was for individuals between the ages of 25 and 44. Emergency room visits related to opioids and heroin were twice as high for men as they were for women, and overall, 74 percent of the fatal opioid-related overdoses were men.
Public Health Commissioner Monica Bharel said in a statement that the latest data gathered indicates the state's public health-centered approach to the opioid epidemic is "working."
"As we move forward, we will build on this success by continuing to focus on the widespread availability of [opioid blocker] naloxone, behavioral and medication treatments, and sustained recovery services," she said.
The state estimates there will be an additional 332 to 407 overdose deaths by the end of 2019.