Health
Tennessee coronavirus patient recently traveled from Boston, health officials say
It is the first positive case of COVID-19 in Tennessee.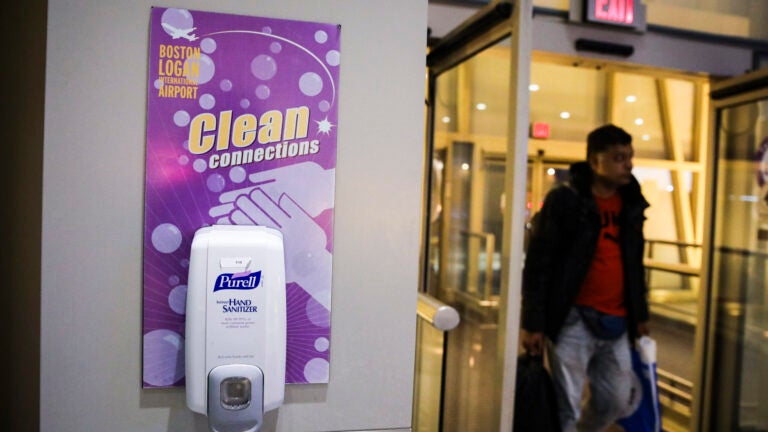 A Tennessee man who has been diagnosed with the novel coronavirus recently traveled between Boston's Logan airport and Nashville, health officials announced Thursday. It is Tennessee's first case of the virus, known as COVID-19. 
The Tennessee Department of Health said the man, from the state's Williamson County, has a mild illness and is isolated at home. He had recently traveled nonstop on a roundtrip flight between Boston and Nashville, officials said, but they did not specify when the trip took place. 
"The patient was asymptomatic while traveling," the department said in a statement. "TDH is in close contact with the Massachusetts Department of Public Health and Tennessee Coronavirus Task Force Member Doug Kreulen, chief executive officer of Nashville International Airport, about this case."
In a statement late Thursday, the Massachusetts Department of Public Health said it was notified of the case by Tennessee officials. 
"DPH is working with Tennessee health officials and the Boston Public Health Commission to identify his close contacts," the Massachusetts department said. 
Massport officials said in a statement late Thursday that they are working with local, state, and federal public health partners and "are prepared to provide additional support as necessary."
"The safety and health of our passengers is a top priority," the transit agency said. "Massport is working in coordination with the CDC, our airline partners, building cleaning contractors, and local public health and emergency response organizations, and other stakeholders to keep travel safe for our passengers."
Cambridge-based Biogen announced Thursday that three people who attended a company meeting in Boston last week have tested positive for coronavirus. Two of the people live in the European Union and the third lives outside Massachusetts. 
Massachusetts Gov. Charlie Baker said Thursday it appears "at this point in time" that the Tennessee case is the third Biogen employee. 
"We've been talking to the city's department of public health and to the folks at Biogen and to others about that particular situation," Baker said at the Old South Meeting House, according to the Boston Globe. "And obviously we're going to work through the details on that over the next day or two." 
According to Tennessee health officials, the positive test results have been submitted to the U.S. Centers for Disease Control and Prevention for confirmation.
Three Massachusetts residents have tested positive for the virus: a Boston man who had recently traveled to Wuhan, China, a Norfolk County woman who had recently returned from a school trip to Italy, and a Middlesex County woman who had recently traveled to Europe and northern Italy.