Health
COVID-19 could cause a ventilator shortage. Mass. General residents hope their virtual competition will help.
The "CoVent-19 Challenge" kicks off April 1.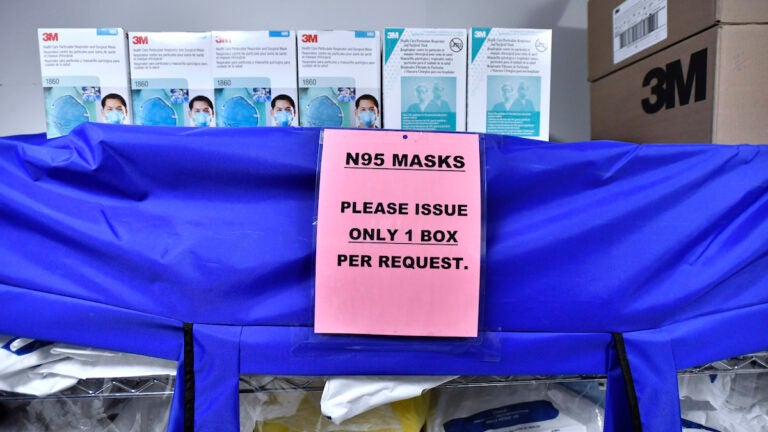 You're likely familiar with the graph that illustrates why it's important to "flatten the curve" of coronavirus cases. While public health officials say it's imperative to keep up washing your hands and social distancing for that effort, a group of residents at Massachusetts General Hospital (MGH) are focused on another element of the graph: the line representing healthcare system capacity.
Residents in the hospital's Department of Anesthesia, Critical Care and Pain Medicine are launching the "CoVent-19 Challenge," an open, virtual innovation effort to aid the projected ventilator shortage by developing designs that can be quickly deployed.
https://www.instagram.com/p/B921fyqFJ1r/
"We are very familiar with ventilators because we use them everyday in our clinical care patients," said challenge founder and director Dr. Richard Boyer, an anesthesia resident at MGH. "When we were starting to see on the news that there was going to be a lack of ventilators, that kind of hit a soft point for us because we know how critical that is for certain patients at their time of respiratory failure."
An estimated one million Americans could require respiratory support during this public health crisis. Between hospital supplies and the government's emergency stockpile, the U.S. is estimated to have a ventilator count of around 200,000.
"Obviously not everyone gets sick all at once, requiring ventilation all at once. But because this is an extended illness, we've seen two-week periods of people being critically ill," Boyer said. "There definitely is risk of having a gap that's in the hundreds of thousands."
Different manufacturing and prototyping tools such as 3-D printing are being considered for a solution, whether that's an entirely new machine or singular component that allows more patients to receive ventilation. The two-round challenge will take place over the course of eight weeks, with a goal of having designs finalized by June. When the challenge is over, the winning designs will go through a regulation process by the FDA and other government stakeholders before initial manufacturing can begin. There will also be sponsored prizes, including credit to use at 3-D-printing company Stratasys, for the winning team.
The challenge will be hosted on GrabCAD, and panels of medical and technical experts will guide participant designs. More information can be found on the CoVent-19 Challenge website, and on March 27, a Google Form will become available to help individuals establish groups before the competition officially commences on April 1. In the meantime, Boyer said the effort has received widespread acknowledgement within the U.S., as well as from places including Asia and Europe.
"The response is definitely international," he said. "It's anywhere from engineers, makers, designers up to…people from government and health care systems."
<hr>
<h2>Baker: Federal delays in delivering medical gear 'enormously frustrating'</h2>
---
Get Boston.com's e-mail alerts:
Sign up and receive coronavirus news and breaking updates, from our newsroom to your inbox.