Health
Here's how Dr. Sanjay Gupta says to properly disinfect your groceries
Establish a dirty area and a clean area, and wipe down each item with a household cleaner.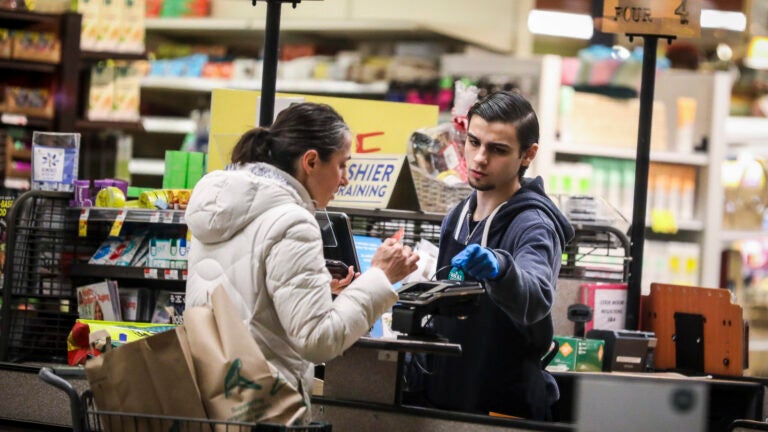 Trips to the grocery store are inevitable for many Americans during the coronavirus outbreak, but Dr. Sanjay Gupta has some tips on how to properly disinfect your groceries and prevent the virus from spreading to surfaces within your home.
The virus can live on steel and plastic for up to three days and on cardboard for up to one day, so a decontamination is recommended by Gupta. The CNN Chief Medical Correspondent shared a video Saturday morning on what to do upon arriving home from the grocery store.
.@drsanjaygupta shows how to properly disinfect your groceries.

• Any household cleaner will do
• Be sure to have a clean area and a dirty area
• If you wear gloves, be sure to take them off the right way so you don't contaminate yourselfhttps://t.co/w93Kbzc9hm pic.twitter.com/Acvowwedyk

— CNN (@CNN) April 4, 2020
Gupta's first step is to create a "dirty area" with the recently bought groceries and a "clean area" where they'll go after they are wiped down.
Once you've established your areas, Gupta says to take any type of household cleaner, wipe down each grocery on all surfaces in the dirty area, and then place them into the clean area.
"No need to do too much, it's a pretty sensitive virus," Gupta said in the video while wiping down a can. "You don't need to use any specific wipe either, any household cleaner will do. And then once I'm sure I've got this clean, I put this into the clean area."
Gloves are optional during this process, but if you are wearing gloves, Gupta shared the proper way to remove them so you don't contaminate yourself. He says to grab the inside of the glove, pull it over itself, and drop the glove in the dirty area. After the disinfecting is complete, Gupta recommends washing your hands one more time.
<hr>