Health
A Plymouth County boy is the first human case of EEE recorded in Mass. this year
The towns of Middleborough and Carver have been elevated to the "critical" risk level for the rare virus, officials said.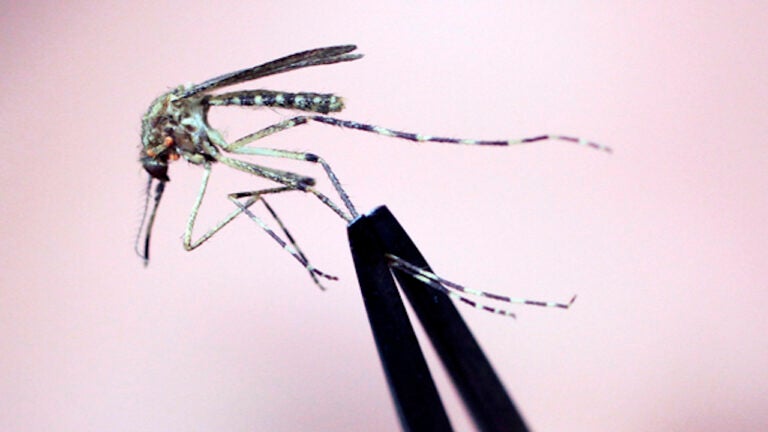 Massachusetts's first human case of the mosquito-borne Eastern Equine Encephalitis virus this season has been detected.
A boy under the age of 18 in Plymouth County contracted the rare illness, with symptoms first appearing on July 20, the state Department of Public Health announced Monday.
Middleborough Town Manger Robert Nunes, in a Facebook post, said a EEE/West Nile Virus case was reported in his town.
No human cases of West Nile Virus had been reported by DPH this year as of Monday, state data shows.
We just received notice from the MASS DPH that a human case of EEE/WEST NILE has been reported in Middleborough. No outdoor activities are permitted on Town owned property from dusk to dawn.8/3 2:50pm

Posted by Middleborough Town Manager on Monday, August 3, 2020
As a result of the diagnosis, both Middleborough and Carver were elevated to a "critical" risk level for EEE, with nearby Rochester, Plympton, and Kingston all at "high" risk.
Additionally, Plymouth, Wareham, Lakeville, Halifax, and Bridgewater, in Plymouth County, and Raynham and Taunton, in Bristol County, were all listed at "moderate" risk for EEE Monday on the state's risk map.
The announcement of the EEE positive diagnosis comes amid what officials have long said would likely be another active year for the virus in Massachusetts.
Last year, 12 human cases were reported, and six people died, during the first of the anticipated two- to three-year outbreak. State health officials said in July the 2019 season marked the most EEE activity in the Bay State since the 1950s.
EEE, a potentially fatal infection, triggers brain swelling, fever, and coma, and kills approximately a third of the people who contract it. Those who survive are often left with severe neurological disabilities and complications.
The illness has no cure.
According to DPH, EEE has been detected in 29 mosquito samples this year, including in the mosquito species that is capable of transmitting the virus to people.
Officials in both Middleborough and Carver have banned all outside activities on public property from dusk to dawn due to the heightened risk.
State officials said DPH is working with local health departments, the Massachusetts Department of Agricultural Resources, and local mosquito control projects to "coordinate surveillance and appropriate public health response activities."
"EEE is rare, but it is a serious disease and public health concern, and we remind residents of the need to protect themselves from mosquito bites as EEE activity increases," Dr. Monica Bharel, the commissioner of DPH, said in a statement. "The single best prevention tool continues to be avoiding mosquito bites by using repellent; wearing long sleeves and pants; and avoiding outdoor activity between the hours of dusk and dawn in the highest risk areas."
Last month, Gov. Charlie Baker and other state officials announced additional steps Massachusetts is taking this year to address the outbreak, including plans for a unified, statewide response.
"We are stepping up our surveillance this season and stepping up the accuracy and rapidity with which we provide that information, so that, again, we can use a data-driven approach to address this public health issue," Bharel said at the time.
Get Boston.com's browser alerts:
Enable breaking news notifications straight to your internet browser.