Health
Would you wear a mask after the pandemic? (Yes, we said after.)
"Mask-wearing can simply signal that we care about others' health, and about our own."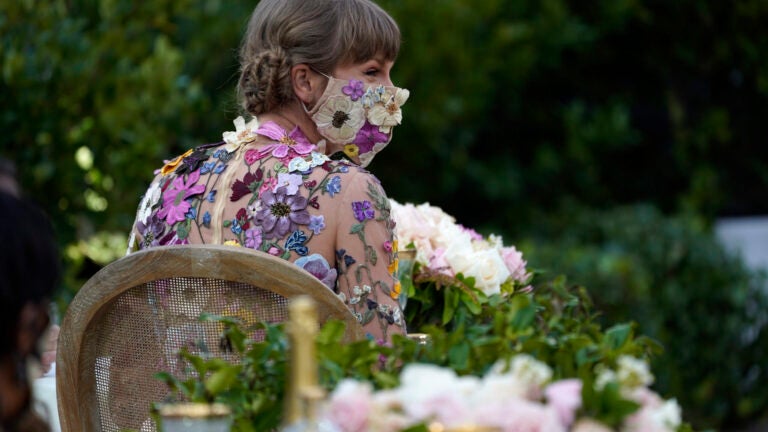 Dr. Megan Ranney may be stirring up a hornet's nest with this one.
The associate professor of emergency medicine and public health at Brown University, who's become a fixture on cable news shows, has long been an advocate for good hygiene and social distancing practices during the coronavirus pandemic. But now she's suggesting that we may want to consider hanging on to one key aspect of those practices even after the pandemic is over.
That's right, she says: Don't toss those masks in the incinerator just yet.
"When we are all willing to wear masks, even just in certain situations, the mask both loses its stigma and gains power to protect all of us from both big threats like Covid-19, and smaller threats like the flu," Ranney noted in an op-ed for NBC News. "Mask-wearing can simply signal that we care about others' health, and about our own."
She points to possible future COVID flare-ups; the need to protect immunocompromised people who can't develop full immunity; and the benefits of staving off the flu and other viral illnesses. Masks could benefit the public good if worn on public transportation or in crowded shopping malls, for instance.
Of course, we all know it's not that simple: Masks have been a point of contention since the Centers for Disease Control and Prevention started recommending their use (and our former president opted out, prompting many of his supporters to do the same). Ranney points that some other nations have normalized masking up in crowds and under other circumstances, but that may be a tough sell here in the U.S.
So we want to know whether you'd consider making masks at least an occasional addition to your ensemble, even once the coronavirus pandemic is mercifully behind us. Respond to the Boston.com survey below, and we'll feature the responses in a future article.
Get Boston.com's browser alerts:
Enable breaking news notifications straight to your internet browser.