Health
Two Massachusetts hospitals among top 20 in country, according to U.S. News & World Report
Massachusetts General Hospital ranked fifth, while Brigham and Women's Hospital was ranked 14th.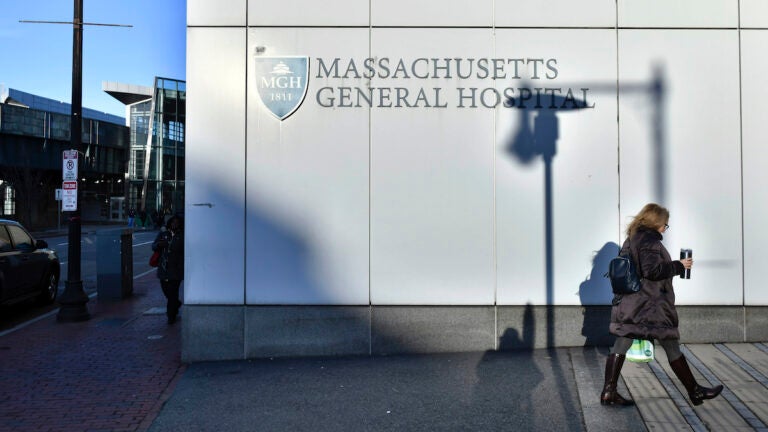 Two Massachusetts hospitals were ranked among the top 20 U.S. hospitals in the 2021-2022 U.S. News & World Report ranking released Tuesday. Massachusetts General Hospital placed fifth on the publication's Honor Roll, one higher than in the 2020-2021 ranking, while Brigham and Women's hospital took No. 14, dropping two spots from last year.
The top two hospitals, Mayo Clinic in Minnesota and Cleveland Clinic, maintained their standings from last year, while UCLA Medical Center overtook Johns Hopkins Hospital, respectively ranking third and fourth.
Massachusetts is also home to the nation's best children's hospital, according to the top 10 children's hospital ranking that was also released Tuesday by U.S. News & World Report. Boston Children's Hospital ranked first, followed by Children's Hospital of Philadelphia and Texas Children's Hospital.
The magazine's hospital rankings have been published for more than 30 years, looking at the hospitals in the country "that excel across most or all types of care." The rankings are published in order to help patients who are looking for specialized care to be able to compare and find the best hospital for their needs.
The national rankings report also ranked hospitals for 17 bellwether procedures and conditions as well as 15 areas of complex specialty care. The hospitals are placed on the national ranking honor roll based on the number of specialties they were nationally ranked in, and whether they were rated as high performing for any of the 17 procedures and conditions considered, according to the report.
This year's list has been curated from data predating COVID-19 and does not reflect the pandemic impact on the hospitals, according to the U.S. News & World Report.
Below is a list of the hospitals in Massachusetts ranking in the top 50 for each speciality:
4. Dana-Farber / Brigham and Women's Cancer Center
18. Massachusetts General Hospital
31. Beth Israel Deaconess Medical Center
7. Massachusetts General Hospital
10. Brigham and Women's Hospital
2. Massachusetts General Hospital
19. Brigham and Women's Hospital
41. Beth Israel Deaconess Medical Center
2. Massachusetts Eye and Ear Infirmary, Massachusetts General Hospital
19. Brigham and Women's Hospital
11. Massachusetts General Hospital
31. Brigham and Women's Hospital
40. Beth Israel Deaconess Medical Center
14. Massachusetts General Hospital
18. Brigham and Women's Hospital
4. Brigham and Women's Hospital
9. Massachusetts General Hospital
37. Beth Israel Deaconess Medical Center
12. Massachusetts General Hospital
18. Brigham and Women's Hospital
4. Massachusetts Eye and Ear Infirmary, Massachusetts General Hospital
8. Massachusetts General Hospital
17. New England Baptist Hospital
2. McLean Hospital
3. Massachusetts General Hospital
16. Massachusetts General Hospital
23. Brigham and Women's Hospital
3. Spaulding Rehabilitation Hospital
5. Brigham and Women's Hospital
6. Massachusetts General Hospital
19. Brigham and Women's Hospital
38. Massachusetts General Hospital
Newsletter Signup
Stay up to date on all the latest news from Boston.com