Health
More than 1,000 died from fatal opioid overdoses in Mass. during first six months of 2021
The numbers represent an estimated 5% decrease compared to the same period in 2020.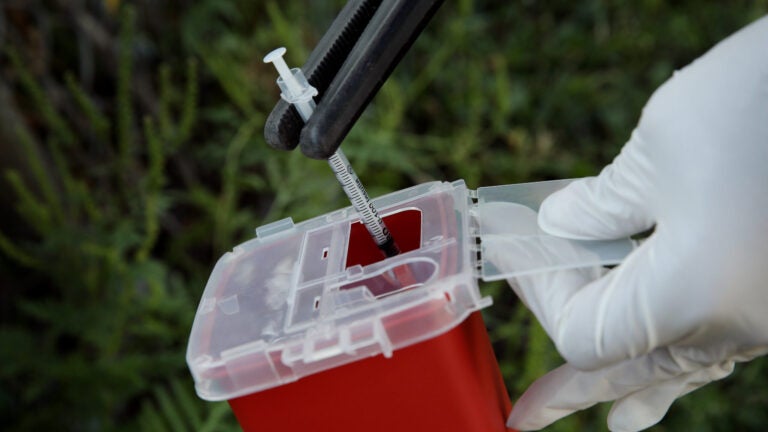 More than 1,000 people died from fatal opioid overdoses in Massachusetts during the first six months of 2021, according to preliminary data from the state Department of Public Health.
Acting DPH Commissioner Margret Cooke presented the new information on the opioid crisis in Massachusetts at a Public Health Council meeting Wednesday. The preliminary data showed 1,038 confirmed and estimated opioid-related overdose deaths during the first half of 2021, an estimated 5% decrease compared to the same period in 2020.
"We know these data are going to change over time," Cooke said.
The synthetic opioid fentanyl remained a "key factor" in the state's overdose deaths, present in 92% of cases with toxicology screens through the first six months of 2021, she said.
In May, public health officials announced overdoses deaths increased in 2020, with Massachusetts seeing a total of 2,104 confirmed and estimated opioid-related overdose deaths, about 102 more than seen in 2019 and higher than the previous peak of 2,102 observed in 2016.
Cooke said Wednesday that the most recently updated rate of confirmed and estimated opioid overdose deaths from 2020 is 30.2 per 100,000 residents.
"This unfortunately is a 5% increase over 2019 and remains 1% lower than our highest rate of 30.6, which we saw back in 2016."
In 2020, Massachusetts saw significant increases in overdose deaths occurring among Black non-Hispanic men in the state, while the rate decreased for white non-Hispanic males, according to Cooke. The overdose death rate for women also increased in 2020, compared with the previous year. And the rate for Black non-Hispanic and Hispanic women increased in 2020 more than the death rate for white non-Hispanic women.
"We see very concerning trends that underscore the ongoing need to meet the needs of people of color who are being disproportionately impacted, including addressing treatment needs and the social determinants of health," Cooke said Wednesday.
The acting commissioner said the Bureau of Substance Addiction Services plans to invest $40 million over the next four years, aimed specifically at "expanding access and enhancing services for Black, indigenous, and people of color communities."
The state previously released overdose data quarterly, but the information is now being made public twice a year, with the next report to be made public in November.
Newsletter Signup
Stay up to date on all the latest news from Boston.com