Health
Cambridge company's postpartum depression pill may hit market this year
Federal officials will make a decision on the drug, called zuranolone, by early August.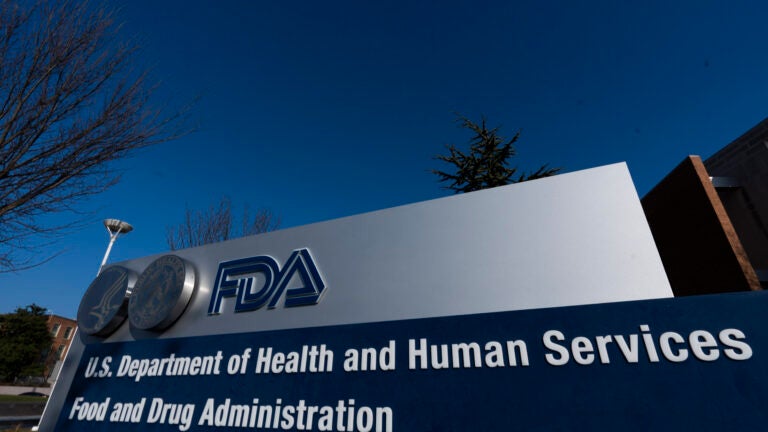 A new drug designed to help with postpartum depression (PPD) could be approved later this year. This week federal regulators announced that date, Aug. 5. The application has also been granted priority review from the U.S. Food and Drug Administration.
The drug, called zuranolone, would be the first pill to treat postpartum depression. It would also be used to treat major depressive disorder (MDD). Zuranolone was jointly developed by two Cambridge-based companies: Sage Therapeutics and Biogen. The latter paid Sage $1.5 billion in 2020 to partner on the development of zuranolone and another experimental drug.
The importance of a medicine like this has become more apparent in Massachusetts recently, as the case of Lindsay Clancy has grabbed headlines. Prosecutors allege that Clancy, of Duxbury, killed two of her children before attempting suicide by jumping out a second-story window. Clancy also allegedly injured her youngest child, an 8-month-old who died days later at Boston Children's Hospital.
A defense attorney for Clancy told The Boston Globe that she was "overmedicated" on medications prescribed to her, and could have suffered from postpartum depression.
Symptoms of postpartum depression often develop within the first few weeks after giving birth. An estimated 500,000 people suffer from postpartum depression in the U.S. every year.
FDA officials are still deciding if they will convene an advisory committee of independent scientists to review zuranolone's safety and effectiveness before August. Still, leaders at Sage are bullish on the drug's potential.
"We feel a tremendous responsibility to patients with MDD and PPD to deliver a potential new treatment option, which is so desperately needed. Most current approved therapies may take weeks or months to work. We are committed to advancing treatments that could help physicians and patients by addressing depression symptoms quickly," Sage Chief Medical Officer Laura Gault said in a statement. "We believe zuranolone, if approved, could offer a new way for physicians to support patients."
Zuranolone is taken as a daily pill for two weeks. It builds on another drug, called Zulresso, that was approved by the FDA in 2019 as the first drug specifically meant to treat postpartum depression, according to the Globe.
Zulresso cost $34,000, and required patients to receive it over the course of a 60-hour infusion in a hospital. Sage estimates that only hundreds of patients received Zulresso, compared to the thousands the company hoped would receive the treatment.
Zuranolone affects the brain in the same way as Zulresso, but could be much more accessible to those in need of treatment because of how it is administered.
Zuranolone is a neuroactive steroid that is "thought to work by rapidly rebalancing dysregulated neuronal networks to help reset brain function," according to Sage. The medicine works on brain networks that are responsible for changes in mood, arousal, behavior, and cognition.
"We see potential for zuranolone, if approved, to be a meaningful new option that can help address the serious unmet need faced by the diverse populations struggling with MDD and PPD," said Biogen Executive Vice President Priya Singhal in a statement. "The FDA filing acceptance and granting of priority review are important milestones in the mission Biogen and our collaboration partner Sage share to advance the understanding and treatment of depression."
Newsletter Signup
Stay up to date on all the latest news from Boston.com