Health
Boston is prepping a pilot program for free menstrual products, and some councilors want to consider contraception, too
"Too many people lack access to safe, affordable birth control and emergency contraception."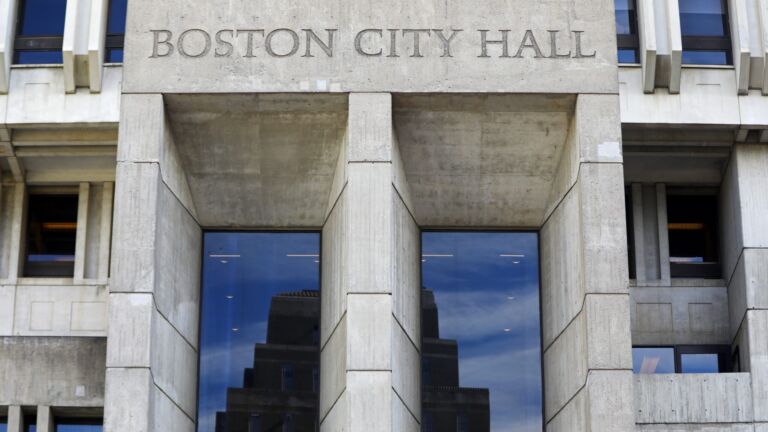 Boston city officials are moving closer to launching a pilot program to provide free menstrual products inside city-owned public buildings, and some city councilors say there's already one way City Hall can potentially expand its offerings: Consider contraception products, too, they say.
Through a re-filed hearing order submitted last month, Councilors Gabriela Coletta, Ruthzee Louijeune, and Ricardo Arroyo offer that after the U.S. Supreme Court's reversal of federal abortion rights under Roe v. Wade last year, access to affordable contraception "has emerged at the forefront of public discourse."
"Having the power to decide if, when, and under what circumstances to get
pregnant, carry a child to term, and raise that child increases an individual's
opportunities to be healthy, complete their education, and pursue the future they want," the filing, first submitted during the previous council session last summer, reads. "But too many people lack access to safe, affordable birth control and emergency contraception."
The trio cites statistics from Power to Decide, a nonpartisan nonprofit that works to advance sexual and reproductive well-being, showing 361,810 women in Massachusetts live in so-called "contraceptive deserts," or, as the organization describes, "counties in which there is not reasonable access to a health center offering the full range of contraceptive methods."
In Suffolk County alone, there are 70,750 women categorized as "in need" of publicly-funded contraceptives and supplies, the councilors wrote.
And there is already some precedent: The councilors note some universities now offer emergency contraception products like Plan-B in vending machines on campus, including Boston University.
"This is just to increase public dialogue," Coletta recently told The Boston Globe about the filing.
She said she wants to see innovative efforts introduced to address "barriers to provide birth control, and have people that identify as women feel empowered to make these decisions, and not have to worry about what happens next."
The hearing order comes as the city's Office of Women's Advancement and Advocacy readies the pilot to install vending machines with free menstrual products in public facilities in the coming months.
Alexandra Valdez, the office's executive director, told the Globe the program dovetails with an educational initiative, with the aim to educate and encourage residents to de-stigmatize menstruation.
The office is still figuring out the finer details, such as what types of products will be offered and where the machines will be available, Valdez said.
"We want to make sure that we don't use just a one-hat-fits-all model and that we are able to bring accessibility in all forms," Valdez told the newspaper.
Boston's push follows a similar initiative in Brookline, which is believed to be the first municipality in the nation to offer free menstrual products in publicly-owned bathrooms after passing an ordinance in 2019.
According to Rebecca Stone, a member of the Brookline Commission for Women, the program cost about $40,000 in initial set-up costs to have 120 vending machines, with an annual cost of $2,000 to restock.
"The budget implications are real, but they are by no means onerous in multi-hundred-million-dollar municipal budgets" like Boston's, Stone told the Globe.
Newsletter Signup
Stay up to date on all the latest news from Boston.com