Health
What you should know about Candida auris and its presence in Massachusetts
"This isn't gonna be a 'Last of Us' kind of situation."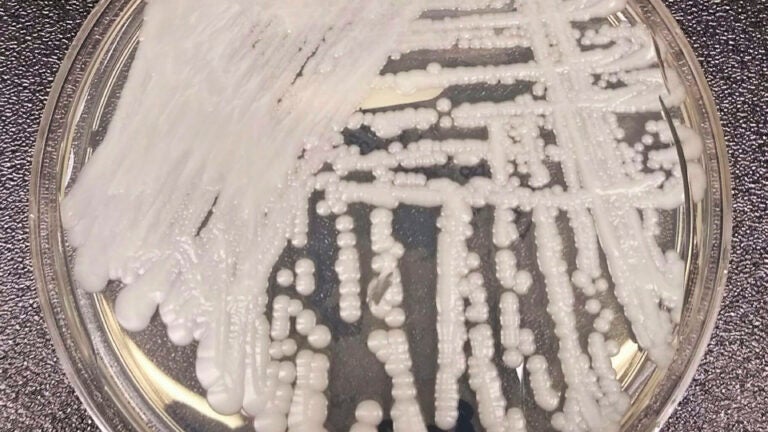 Federal health officials are warning that a deadly fungus, known as Candida auris, is on the rise at hospitals nationwide.
According to the Centers for Disease Control and Prevention, cases of the drug-resistant fungus have tripled between 2020 and 2021 across the country.
When the agency released a warning in March that cases were on the rise nationally, many fans of the HBO show "The Last of Us" drew comparisons on Twitter between Candida auris and the zombie-like fungal infection on the show.
But local infectious disease doctors said that while the spread of the fungus is a concern, it is not time to panic. In fact, while there has been a rise in cases of Candida auris nationally, in Massachusetts, cases have declined. Since 2013, the CDC has recorded 17 total cases of infections in the state, seven which were in 2017. There have been two or fewer cases statewide since then. In 2022, there were two cases that were tracked, according to the CDC.
Data for 2023 infections is not yet available on the CDC website.
What you should know about Candida auris
Dr. Cassandra Pierre, an infectious disease physician at Boston Medical Center, told Boston.com there has been an "explosive number of cases" nationally but that does not mean the spread of Candida auris is the next pandemic.
"This isn't gonna be a 'Last of Us' kind of situation," said Pierre, who is also a faculty member at Boston University's Center for Emerging Infectious Diseases Policy and Research.
That's because the infection has largely been confined to hospitals, and those who have fallen ill have been people who were already suffering from other illnesses or who were otherwise immunocompromised, Pierre said.
Dr. Shira Doron, chief infection control officer for the Tufts Medicine health system and hospital epidemiologist at Tufts Medical Center, said the infection is not something the general public should be worried about. A lot is currently unknown about the fungal infection, she said, but health officials do know that it has only been affecting those who are already "very, very sick."
She added that hospital workers also likely don't have to worry about getting infected.
"If you get this stuff on your skin, it's not really going to do anything because your skin is a natural defense," Doron said. "It's when you've breached your natural defenses because you have an opening in your skin – a big wound – it's when you have an opening from the outside world into your vein with a big vein catheter that it can do some real damage."
While many people who become infected tend to die, Doron said the numbers on their own can't be trusted since the individuals are typically dealing with other illnesses at the same time, which plays a role.
What happens if there is a case?
Doron and Pierre said all of the cases they know about emerged from within hospital settings. Doron hasn't seen any infections at the three hospitals she works with — Tufts Medical Center, Lowell General Hospital, and MelroseWakefield Hospital. Pierre said Boston Medical Center treated a patient last year who contracted the infection elsewhere.
Currently, most Candida auris cases can be treated with existing antifungals, Doron said, but a small but growing proportion are resistant to all commercial therapies.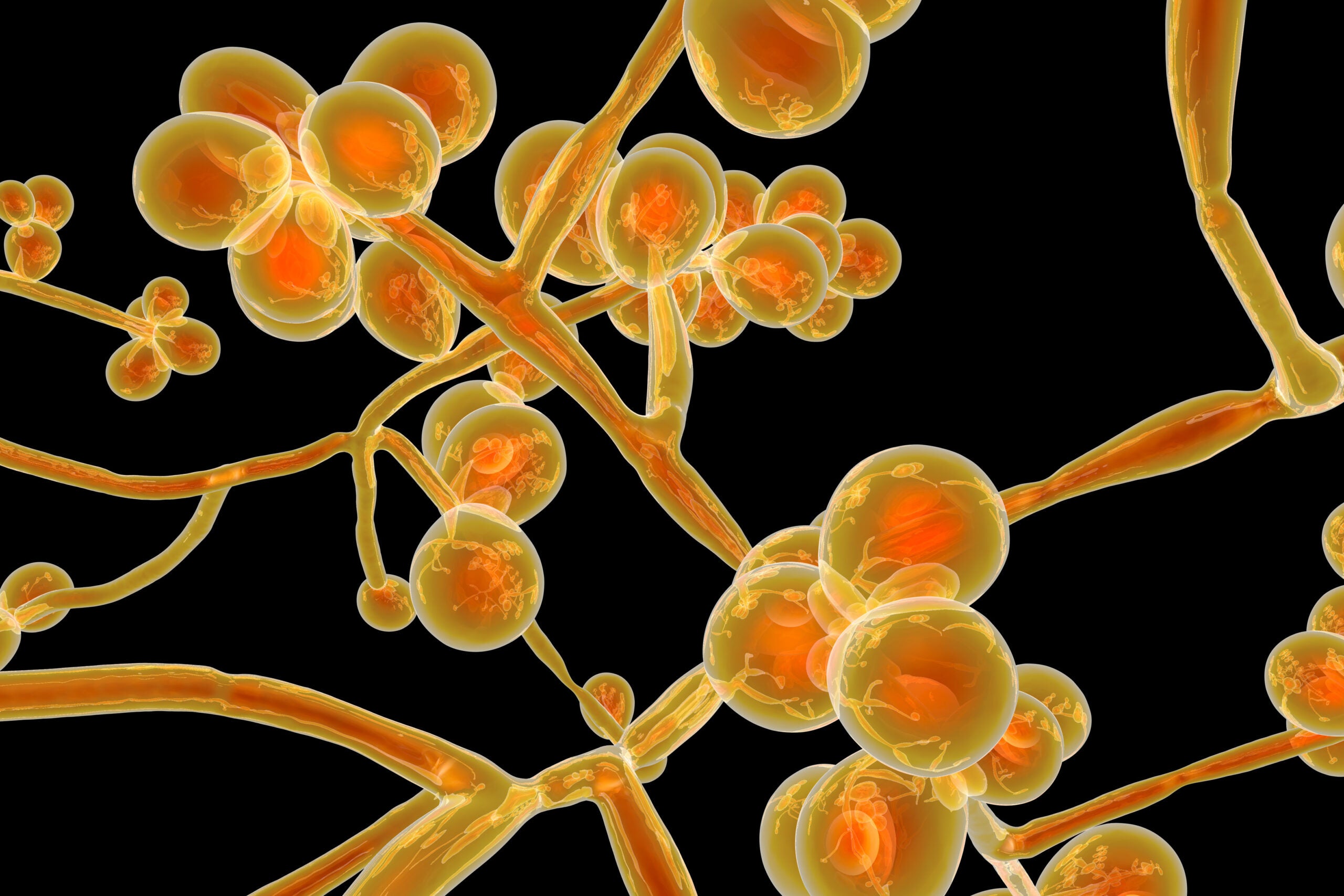 When the infected patient was in her hospital's care, Pierre said they had to keep the person completely isolated.
"Our job is to protect patients from getting additional diseases while they're here in our hospitals," she said. "Because Candida auris is so easily transmissible and so difficult to remove from environmental services, this is kind of a nightmare scenario for us."
Without a working antimicrobial treatment, Pierre and Doron said hospitals have to rely on extreme cleanliness, hygiene, and vigilance when a case emerges.
Doron said the likelihood of finding a medicine to fight Candida auris is low because there isn't significant motivation for drug manufacturers.
"What drug company is going to want to develop a new drug that will only be used 1% of 5,000 times – so 50 times – in ten years?" she said. "There's no way they can make that business model work."
How does the state respond to cases?
Larry Madoff, the medical director for the Bureau of Infectious Diseases Laboratory at the Department of Public Health, said the state is closely monitoring cases of Candida auris. He said it's DPH's job to track cases and make sure hospitals are equipped to handle patients who are infected.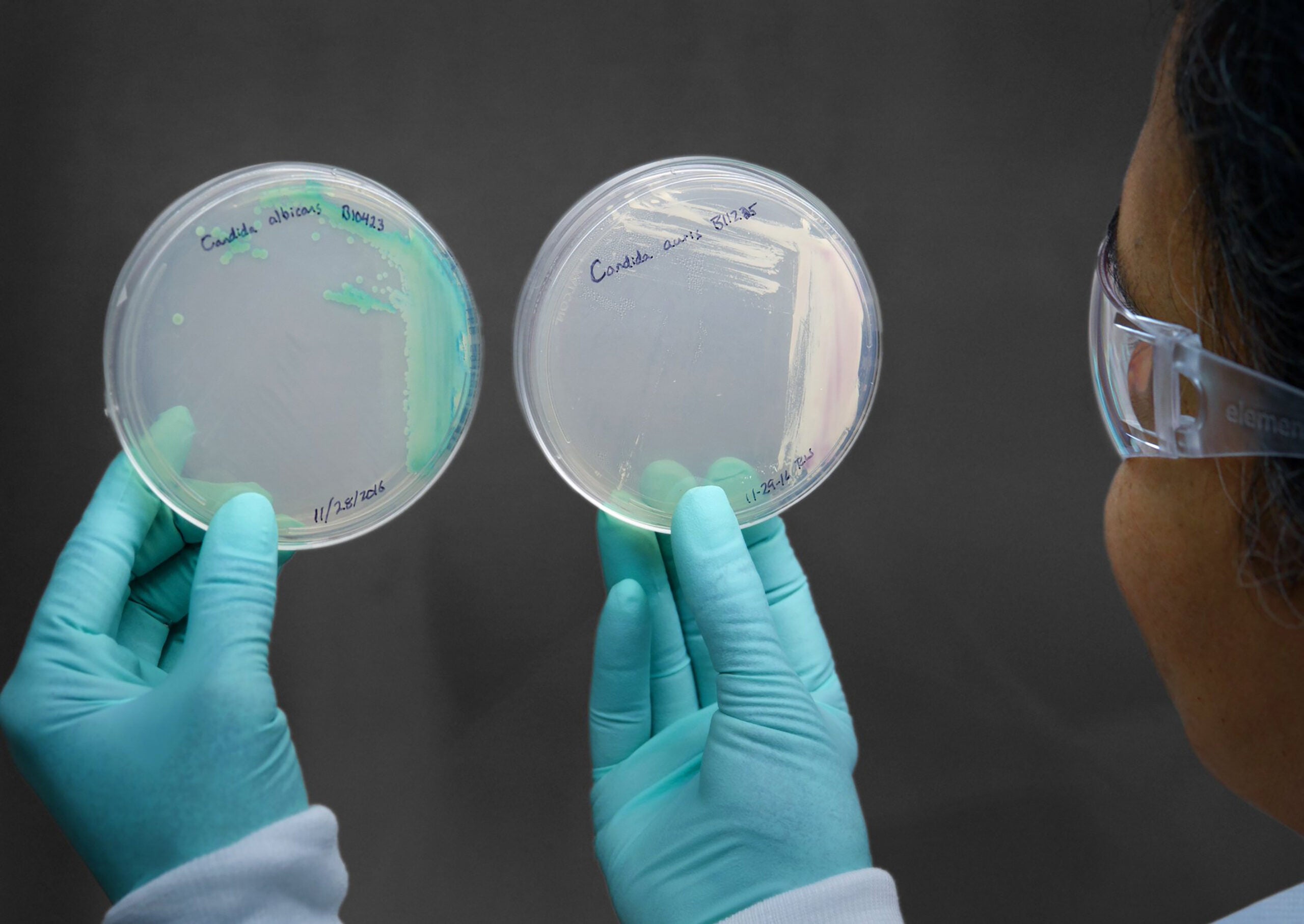 He said DPH will screen patients who might have been staying near someone who was infected to make sure that they won't carry the pathogen to others, spreading it further throughout the nation.
"It's something that we take very seriously here in Massachusetts and pursue really every case," Madoff said. "We really do take a search and destroy attitude toward it and try to keep it contained [so] that it doesn't spread beyond those few cases that we currently see."
At the same time, Madoff said because the fungus does not currently pose a threat to the general public, DPH has no current recommendations for individuals outside of the hospital or longterm care settings.
States that have seen higher infection rates, recording more than 100 cases during 2022, are California, Florida, Illinois, Nevada, New York, and Texas.
Newsletter Signup
Stay up to date on all the latest news from Boston.com