Health
Jury awards $29 million to family of man, 43, who died from undiagnosed aortic aneurysm at Salem Hospital
The lawsuit against two Salem Hospital doctors alleged that they failed to recognize the symptoms of an aortic aneurysm and order testing that could have ruled it out.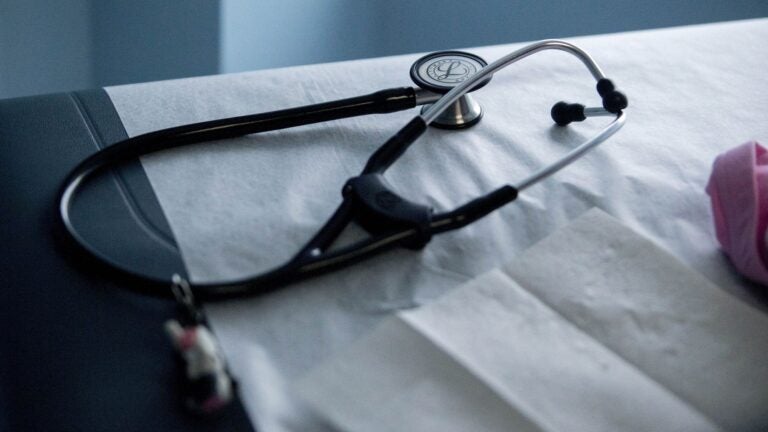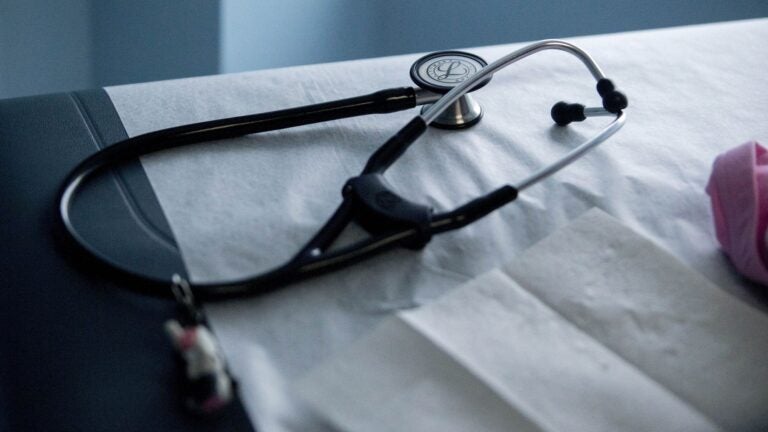 A jury has awarded $29 million to the family of Joseph Brown, a 43-year-old Salem man who died of an undiagnosed and untreated aortic aneurysm and dissection at Salem Hospital in 2018.
The award — which will go to Brown's daughters, now 18 and 24 years old — was handed down in Essex Superior Court last month following a two-week trial.
Boston law firm Lubin & Meyer litigated the case against Salem Hospital Drs. Steven Browell and William Kenyon, alleging that they failed to recognize the symptoms of an aortic aneurysm and order testing that could have ruled it out.
According to the Centers for Disease Control and Prevention, an aortic aneurysm is "a balloon-like bulge in the aorta, the large artery that carries blood from the heart through the chest and torso." Dissection happens when the force of the pumping blood splits the layers of the artery wall, allowing blood to leak in between, the CDC explains.
"A verdict like this is bittersweet [for Brown's family]," Lubin & Meyer partner Robert Higgins told Boston.com. "There's satisfaction that the jury heard his story and understood what happened to him, but I do think it's hard to listen to that and realize that a simple test would have saved his life."
What happened to Joseph Brown?
Brown woke up on Jan. 13, 2018, with upper abdominal pain that eventually spread to his chest and back, prompting him to seek care at Salem Hospital's emergency room, Higgins explained.
Testing ruled out certain conditions, including a heart attack or pulmonary embolism. However, blood tests found an elevated white blood cell count, and Higgins said the providers who treated Brown suspected he might have an infection. He was eventually admitted to the hospital.
According to Higgins, CT angiography (CTA) — a CT scan coupled with the injection of a special dye — would likely have shown the true nature of Brown's condition.
But Kenyon asserted in court documents that given Brown's symptoms, test results, laboratory studies, and physical exam, the standard of care did not call for him to order scans that would rule out an aortic aneurysm or aortic dissection.
Kenyon said that aortic dissection typically presents as "searing chest pain, often described by a patient as 'the worst pain of my life,' and a tearing sensation, with unstable vital signs and or pain radiating to the back."
Brown, he said, had "a constellation of nonspecific symptoms" and an "unusual presentation of a rare condition" typically seen in patients 65 and older.
According to Kenyon, Brown had punctured his foot several days earlier, and a foot X-ray showed a possible foreign body that could have been a source of infection. A chest X-ray, meanwhile, "was negative except for mild hazy interstitial opacity that could represent a small airway inflammation or developing/early pneumonia."
Brown's pain and shortness of breath worsened early the next morning, and another doctor ordered a scan that revealed the aneurysm and dissection, according to Higgins.
By then, it was too late; Brown's heart stopped twice before he could be transferred to a Boston hospital for surgery, and doctors were ultimately unable to resuscitate him.
Clash over care
"There was a lot of discussion in the trial — why did this happen?" Higgins recalled. "It's that they [Browell and Kenyon] clearly just said, 'Look, he's got an elevated white [blood cell] count, it's probably an infection. … He's not of the normal age to have an aneurysm and dissection, so we're not going to go down that road.' And they should have."
The lawsuit alleged that Brown's aortic aneurysm could have been diagnosed about 20 hours earlier had Browell "provided care within the accepted standard of care," and about 15 hours earlier in Kenyon's case.
Browell maintained in court documents that his care and treatment of Brown "was appropriate and within the standard of care" and that "nothing he did or failed to do caused Joseph Brown, Jr.'s death."
Kenyon similarly argued that his treatment plan was "reasonable and in accordance with the standard of care."
In a statement, Salem Hospital extended "heartfelt condolences" to Brown's loved ones.
"Salem Hospital and its physicians, nurses, and staff care deeply about our patients and communities, and hold ourselves to the highest standards of quality, safety and patient care," the hospital said.
The way Higgins sees it, the takeaway in Brown's case is simple: Physicians shouldn't treat patients based on statistics and textbook definitions alone.
"If you just treat people based on what the likelihood is, statistically, you're going to miss a lot of life-threatening conditions," he said. "And that's what happened in this case."
Newsletter Signup
Stay up to date on all the latest news from Boston.com