Health
The push is back on to redefine sex ed in Mass. Here's what that would look like.
In the U.S., 17 states require that sex education be medically accurate. Massachusetts isn't one of them.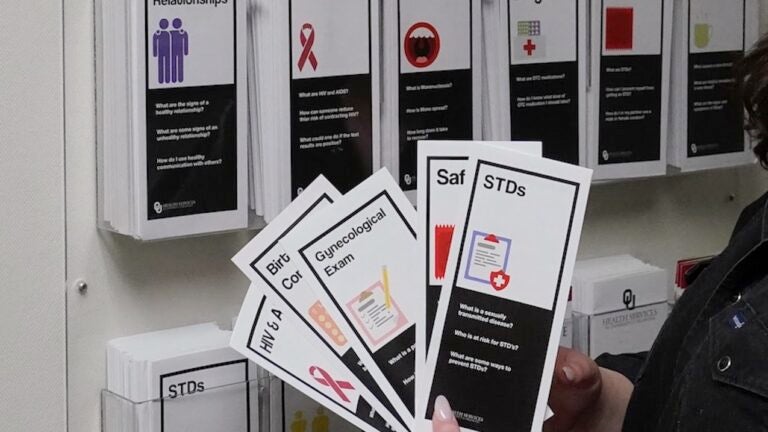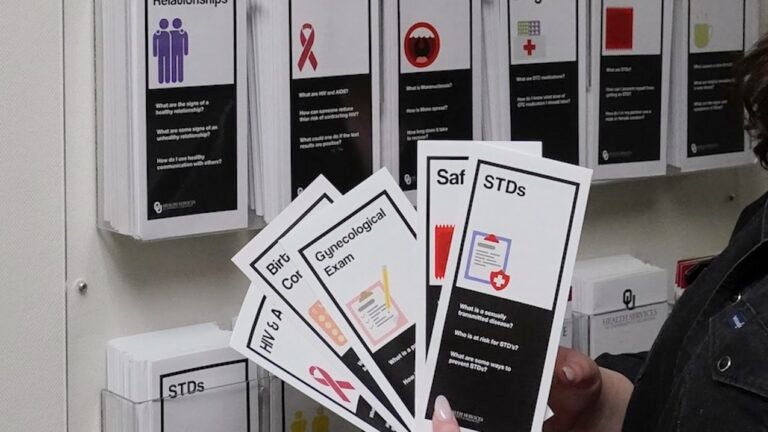 When it comes time for students to learn about the birds and the bees, 17 states require that sex education be medically accurate, while 26 call for age-appropriate instruction.
Not Massachusetts, though.
In terms of support for and access to comprehensive sex education, State House News Service reports that new analysis from Planned Parenthood League of Massachusetts puts the Bay State's curriculum on par with Missouri, Nebraska, and South Dakota — states with some of the most restrictive laws against abortion and LGBTQ+ rights.
On Beacon Hill, there's a renewed push underway to change that.
Sex ed advocates are calling on the Legislature to pass "An Act Relative to Healthy Youth" — also known as the "Healthy Youth Act" — which would create curriculum guidelines for districts that offer sex education, in part by requiring those schools to rely on medically accurate and age-appropriate information.
Here's what to know.
What is the Healthy Youth Act proposing?
The bill is looking to update decades-old curriculum requirements, calling for sexual health education that is "appropriate for students regardless of gender, race, disability status, sexual orientation, or gender identity."
Sen. Sal DiDomenico of Everett, who sponsored the Senate version, said in a press release last month that the legislation "will finally make it clear that sex education in Massachusetts must be inclusive of all students and emphasize the importance and necessity of consent in relationships."
Schools that decide to teach the subject would be required to touch on human anatomy and reproduction; how to prevent sexually transmitted infections, unwanted pregnancies and dating violence; effective contraceptive use; ways to effectively discuss safe sex; relationship and communication skills; age-appropriate information on gender identity and sexual orientation; and "the benefits of abstinence and delaying sexual activity," according to the bill's language.
"The Healthy Youth Act will update our state's woefully outdated health education guidelines to ensure that the sex and relationship education taught in our schools is accurate, high-quality, and inclusive," Healthy Youth Act Coalition Co-Chair Jamie Klufts said in the press release from DiDomenico's office.
Klufts added: "This type of education protects young people against bullying and abuse, helps them develop healthy relationship skills, improves their academic performance, and is something every student in our state deserves."
Notably, the proposed legislation doesn't require public schools to teach sex ed. DiDomenico's office also stated that the bill updates parent notification guidelines, requiring schools that teach sex ed to alert parents about the lessons and their right to review the curriculum or withdraw their child from all or parts of the instruction.
The Healthy Youth Act has met consistent opposition from the Massachusetts Family Institute, a conservative Christian organization espousing the belief that "the best place for youth to learn about sex is in the home, within the context of a loving and trusting parent-child relationship."
"Parents do not want their child's school to groom their children to engage in high-risk sexual activity through graphic sex ed lessons, but that's exactly what will happen to MA students if our legislature passes this bill," MFI spokesperson Mary Ellen Siegler told The Sun Chronicle in Attleboro.
Is the timing finally right?
The push for the Healthy Youth Act dates back more than a decade; previous versions of the bill have passed in the state Senate four times, but House leaders have never taken it up, according to State House News Service.
"I'm sick and tired of getting up at a podium every two years and talking about a commonsense bill that we can't get across the finish line," DiDomenico told advocates Tuesday, according to GBH. "I'm tired of talking to all of you and telling you how important this bill is, and not being able to get this done."
The House and Senate versions of the bill were referred to the Legislature's Education Committee in February.
Meanwhile, a generation of students has passed through Massachusetts's schools since the Healthy Youth Act was first introduced, Healthy Youth Coalition Co-Chair Jaclyn Friedman said Tuesday, according to GBH.
"That's an entire generation that's been exposed to the sometimes hateful, sometimes just clueless whims of school districts and principals and individual teachers — an entire generation that has basically, at random, missed out on the incredible benefits of sex education," Friedman said, per GBH.
This time around, with LGBTQ+ rights under fire nationwide and a new Massachusetts governor who has made a point of championing reproductive rights, State House News Service reported that the bill's advocates think the timing could be right for the Healthy Youth Act.
Rep. Jim O'Day of Worcester, who co-sponsored the House version with Lowell's Rep. Vanna Howard, said he is "hopeful that my colleagues will also agree with me that the urgency is probably a little more important today — I mean, it's always been important — that it's a little more heightened today," according to SHNS.
Sorry. This form is no longer available.
Newsletter Signup
Stay up to date on all the latest news from Boston.com