Health
A Norton woman ended her life days after having twins. Here's what her family wants you to know.
"If another family's able to avoid what we're going through right now, it's worth it to share our story."
Family and friends of a Norton woman who died by suicide days after giving birth to twins are raising awareness of postpartum depression and mental health care in hopes of helping others prevent similar tragedies.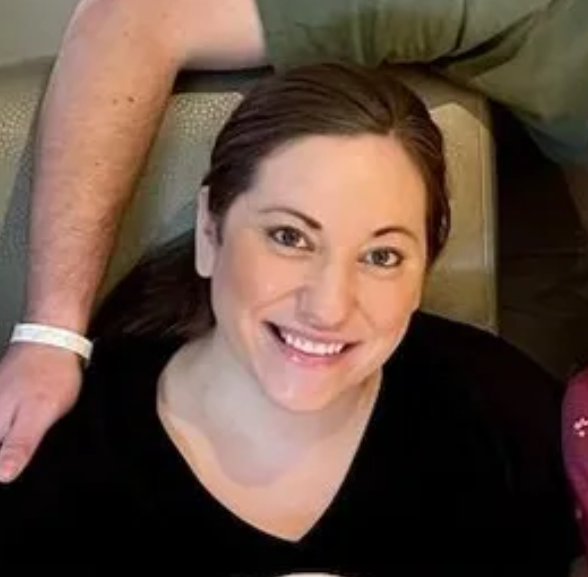 Ariana Sutton, 36, was a "vibrant and devoted mother" who eagerly awaited the twins' birth, according to a GoFundMe created to support her family. The page had surpassed $320,000 as of late Thursday morning.
"Unfortunately, their early arrival brought unforeseen challenges, placing an immense strain on Ariana's mental health," the fundraiser states. "Despite her relentless efforts to seek help, the burden of postpartum depression became too much to bear."
Sutton died at home on May 31, according to her obituary. She is survived by husband Tyler Sutton, an Easton police officer, as well as 4-year-old daughter Melody Ki and newborn twins Everly Irene and Rowan Stephen.
The twins are in the neonatal intensive care unit at Newton-Wellesley Hospital and are expected to remain hospitalized through their due date at the end of the month, The Enterprise reported.
Ariana Sutton 'lived to be a mother'
Born in Stoughton and raised in Easton, Sutton was a graduate of Oliver Ames High School and co-owned Starline Academy for the Performing Arts in Stoughton, according to her obituary.
While she loved teaching children to dance, her "greatest joy" was her family, the obituary said.
"Ariana wanted these kids so badly. She lived to be a mother," Jason Sutton, her brother-in-law, told The Enterprise. "The two twins are the cutest kids ever."
He described Ariana Sutton as a "very gentle, kind human being" and said her husband, Tyler, is "one of those guys who loves doing his job and helping people," the newspaper reported.
In a public Facebook post, sister-in-law Kiley Sutton wrote: "Our hearts are broken as we navigate life without Ariana, an irreplaceable member of our family."
Raising awareness
In addition to offering financial support for Ariana Sutton's family, the GoFundMe page is also asking community members to help raise awareness about postpartum depression and the importance of mental health care during and after pregnancy.
"By fostering a supportive community, we can strive to prevent other families from experiencing similar tragedies," the page states.
With permission from Sutton's family, Easton Police Chief Keith Boone is speaking out and encouraging others to learn about postpartum depression, according to WCVB.
"Two weeks ago, we were calling [Tyler Sutton] saying, 'Congratulations,' and putting cards together for him. Now, we're preparing for a funeral," Boone told WCVB. "He's got a long road ahead of him to put the pieces back together of his life."
Boone added: "If [Tyler's] story and Ariana's story can help save somebody else, then that's what he's hoping he can accomplish."
Catherine Sutton, Ariana's sister-in-law, told The Enterprise that the family wants to ensure mothers don't feel shame about taking care of their own mental health.
"It's so important that you ask for help," she told the newspaper. "If another family's able to avoid what we're going through right now, it's worth it to share our story."
What are the signs?
According to the Mayo Clinic, most new moms experience the "baby blues" up to two weeks following childbirth, with symptoms often including mood swings, crying spells, anxiety, and trouble sleeping.
By contrast, postpartum depression is more severe and longer-lasting; untreated, it can last several months or more. According to the Mayo Clinic, possible symptoms include withdrawing from family and friends, anxiety and panic attacks, difficulty bonding with the baby, severe mood swings, and recurring thoughts of death or suicide.
If you or someone you know is struggling with symptoms of depression, you can reach the Suicide & Crisis Lifeline by calling or texting 988, or by chatting online. The Massachusetts Bureau of Family Health and Nutrition offers additional postpartum depression resources.
Newsletter Signup
Stay up to date on all the latest news from Boston.com