Health
As Boston's Pride parade returns, organizers put the focus on LGBTQ+ health
Ahead of Saturday's festivities, Boston health officials have partnered with Boston Pride for the People for a campaign focused on sexual health.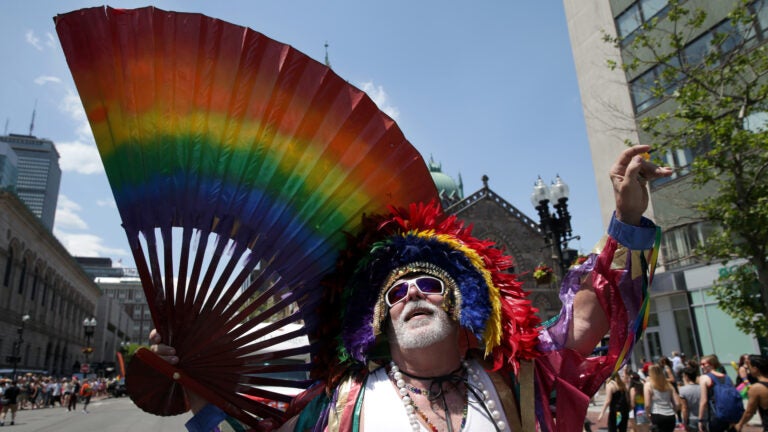 Armed with ads on Grindr and about 10,000 free condoms, Boston health officials are helping the city's LGBTQ+ community get ready for this weekend's Pride celebrations with a new public health campaign focused on sexual health.
The sex positive campaign is a joint effort by the Boston Public Health Commission and Boston Pride for the People, the organization behind Saturday's Pride festival and parade.
Gary Daffin, Boston Pride for the People's parade co-chair, called the partnership a "natural fit."
"We just immediately thought this is a great idea, because health is at the core of every LGBTQ celebration in the world, because we're all about the health and welfare of queer people," he said.
How it works
The Boston Public Health Commission has long been active on LGBTQ+ health issues through a variety of channels and community partnerships — for example, the commission's Ryan White Services Division, which supports people living with HIV.
Commissioner of Public Health Dr. Bisola Ojikutu noted that many of Boston Pride for the People's board members hail from organizations the BPHC already has relationships with, such as Fenway Health and the Multicultural AIDS Coalition (where Daffin works as executive director).
"So it was sort of a natural collaboration," she said.
Ojikutu also emphasized Boston Pride for the People's work to center diversity within the LGBTQ+ community.
"We wanted to be a part of that, because that is part of what we do; we support diversity, equity, inclusion in all of our work as we advance health equity," she said. "So what we're planning on working on with Boston Pride for the People is a culturally and linguistically diverse community education and prevention campaign."
In addition to distributing condoms during Pride events, organizers and health officials are rolling out ads on a variety of dating apps about the prevention of HIV, sexually transmitted infections, and Mpox. They've also launched a new website with resources on STI testing and Mpox vaccination.
Why it matters
Men who have sex with men are at a heightened risk for STIs, according to the Centers for Disease Control and Prevention. The CDC has also identified high levels of HIV and barriers to care among transgender women, particularly trans women of color.
And sexual health is just the tip of the iceberg: According to the National Alliance on Mental Illness, LGBTQ+ people are at greater risk for mental health conditions — particularly depression and anxiety disorders — as well as homelessness, substance use disorders, and suicide.
Individuals in the LGBTQ+ community may also face challenges when it comes to health insurance coverage, access to care, and health outcomes, according to the U.S. Department of Health and Human Services.
"I think it's important for us to realize that it isn't just about infectious diseases," Ojikutu said. "We're really thinking about the fact that LGBTQ+ individuals are less likely to have a regular health care provider. They oftentimes face stigma and discrimination in health care settings, and we want to work with providers to address that."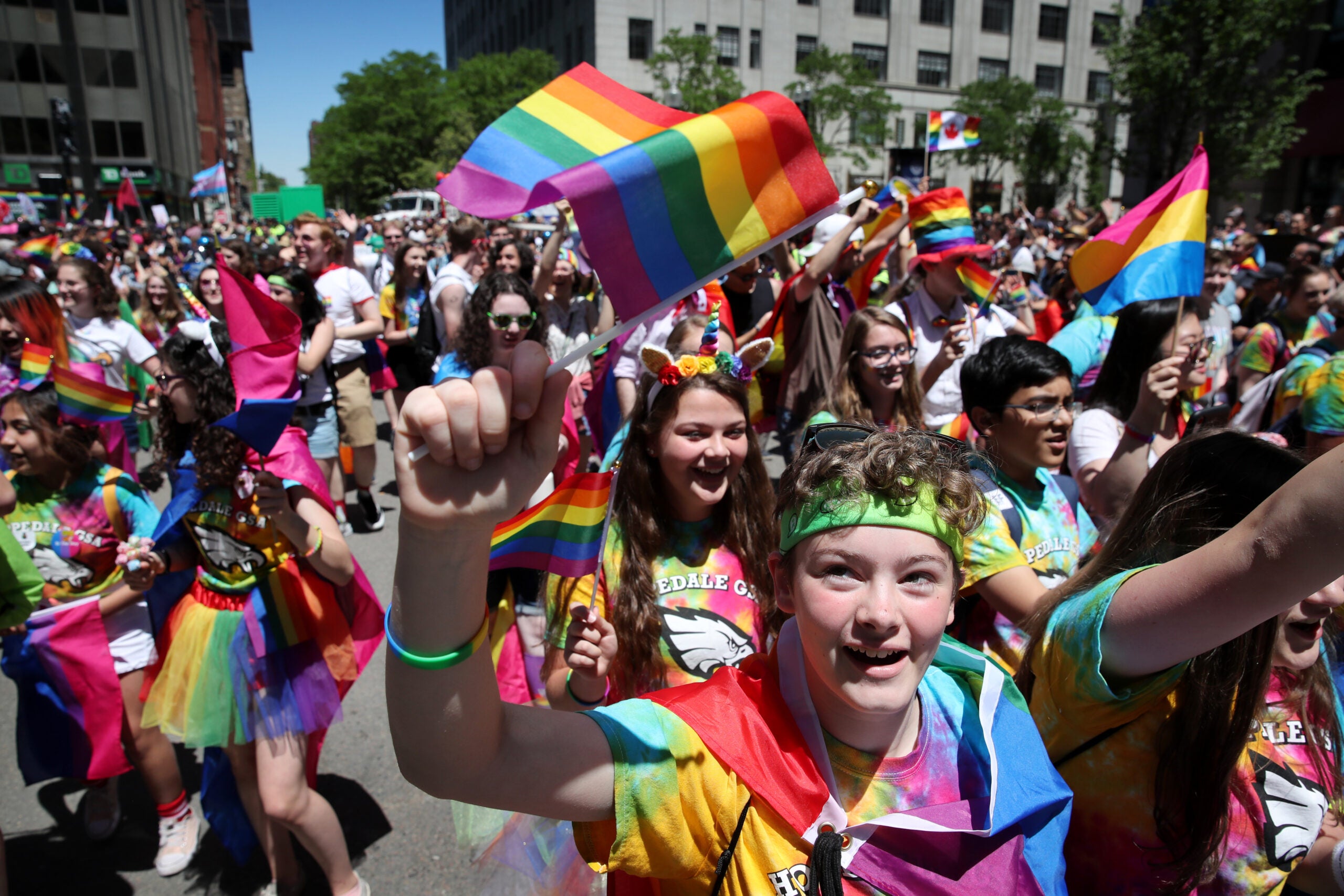 These health issues are especially important in light of the fraught national climate surrounding LGBTQ+ rights, Ojikutu explained.
"I think this is the time to be active and to be vocal," she said. "These widespread attacks on the rights of LGBTQ+ individuals, particularly transgender individuals and their ability to access comprehensive and affirming health care — it can't be tolerated."
Daffin noted that even in Massachusetts, where elected officials have vowed to protect LGBTQ+ rights, national tensions can take a mental toll.
"I think people underestimate how the kind of climate that we have, how it makes people feel afraid. People feel unsafe," he said. "There's a direct correlation to people seeing that the world is telling them there's something wrong with them."
What's next?
The work doesn't stop on July 1; Ojikutu said Boston health officials are conducting an LGBTQ+ health equity assessment "to get a better, more comprehensive sense of the challenges that are faced by this very diverse community."
And as for the joint effort between BPHC and Boston Pride for the People?
"I think we feel it's the beginning of a relationship that will be around," Daffin said.
Newsletter Signup
Stay up to date on all the latest news from Boston.com