Health
Report: Severe maternal health complications nearly doubled in Massachusetts from 2011 to 2020
Black non-Hispanic women suffered the highest rates of serious maternal health complications, with inequities increasing an average of 10.1% each year.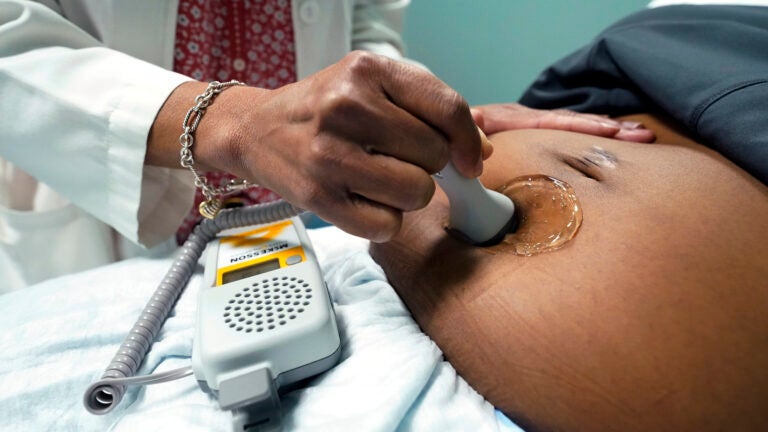 BOSTON (AP) — Rates of severe maternal health complications nearly doubled in Massachusetts from 2011 to 2020, with Black women experiencing the highest rates of labor and delivery problems, according to a report released Wednesday by the Massachusetts Department of Public Health.
Severe maternal morbidity refers to unexpected complications during labor and delivery that result in significant health problems — including life-threatening conditions like heart attacks, acute kidney failure, high blood pressure, and sepsis. It can also refer to the need for life-saving surgeries.
The report looked back at 678,382 deliveries, including live births and fetal deaths, involving 483,699 Massachusetts residents from 2011 to 2020.
The report found that overall rates of severe maternal morbidity nearly doubled from 52.3 per 10,000 deliveries in 2011 to 100.4 per 10,000 deliveries in 2020.
Black non-Hispanic women suffered the highest rates of serious maternal health complications, with inequities increasing an average of 10.1% each year. For white women the rate increased by 7.8% annually compared to 8.2% for Hispanic women, and 10.5% for Asian/Pacific Islanders.
The gap in maternal morbidity rates between white and Black women also grew over time. In 2011 the gap was two-fold, but by 2020, it had increased by 25%.
The disabled — particularly those with intellectual, vision, and mobility-related disabilities – also had higher rates of maternal morbidity. For every 10,000 deliveries, there were 131.6 with maternal morbidity among people with intellectual disabilities; 108.4 among people with a vision disabilities; and 94.6 among people with a mobility disability — significantly higher than for those without disabilities.
"Massachusetts has the best health care system in the country, but this report shows that there is much more work that we need to do to address racial and gender inequities," Gov. Maura Healey said in a statement.
The report reflects a disturbing national disparity.
Black women have the highest maternal mortality rate in the United States — 69.9 per 100,000 live births for 2021, almost three times the rate for white women, according to the Centers for Disease Control and Prevention.
Maternal deaths across the U.S. more than doubled over the course of two decades, with black mothers dying at the nation's highest rates.
Among wealthy nations, the U.S. has the highest rate of maternal mortality, defined as a death during pregnancy or up to a year afterward. Causes include excessive bleeding, infection, heart disease, suicide and drug overdose.
Massachusetts health officials said addressing racial inequities in maternal morbidity is a priority. In 2022, the department established a multi-disciplinary Maternal Health Task Force.
There are several bills under consideration by Massachusetts lawmakers aimed at improving maternal health.
One would integrate midwife care into the state's maternal health system to improve access to out-of-hospital birthing options and reduce barriers to the creation of free-standing birth centers.