Health
West Nile Virus found in Worcester mosquito sample
State officials say the recent rain and heat will increase mosquito populations, and with them the risk of infection.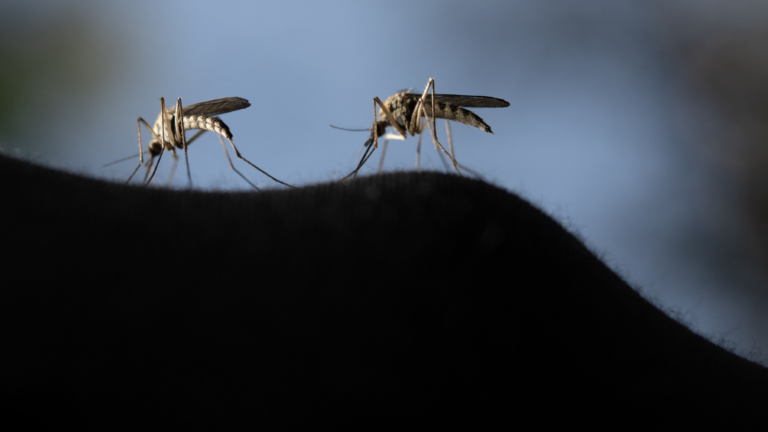 The Massachusetts Department of Public Health detected West Nile Virus in a sample of mosquitoes from Worcester, officials announced Thursday. It's the second confirmed case of the year in the state, with zero human cases detected so far.
Infected mosquitoes can spread West Nile Virus to humans when they bite, and infection can lead to serious illness. But the CDC says the vast majority of people who contract the virus never feel sick. Just 1 in 5 infected people will develop a fever or flu-like symptoms. In the rarest cases — just 1 in 150 sick people — the virus can cause serious illness such as encephalitis or meningitis. There is no vaccine or treatment for the virus.
State officials also found West Nile Virus in a Brookline mosquito sample last week. But the official risk levels for Brookline and Worcester — and Massachusetts as a whole — remain low, according to this interactive map.
The Central Massachusetts Mosquito Control Project will spray pesticide in the area of Worcester where the infected sample was collected on Tuesday, after sunset. The City of Worcester advises residents in the area to close their windows and keep children and pets inside during and immediately after pesticide application. Residents can also opt out of having their property sprayed.
Last year, state officials documented eight human cases of West Nile Virus in Massachusetts, all between August and October. To protect from mosquito bites and mosquito-borne diseases, Worcester officials recommended in their press release that residents pay attention to the "5 Ds":
DRESS in long sleeves and pants when possible. Cover up during periods of mosquito activity.
DEET is an effective insect repellent. Always follow the label instructions.
DAWN & DUSK are mosquitoes' most active periods.
DRAIN water from containers weekly. Avoid standing water, such as rain collecting in open bins, buckets, or toys.
A representative of the state Department of Public Health explained to Boston.com that the recent rainy weather and high temperatures will likely increase mosquito populations, which in turn will increase the risk of mosquito-borne disease. The DPH has a Mosquito-borne Disease Prevention site with more details on avoiding infection.
Newsletter Signup
Stay up to date on all the latest news from Boston.com