Health
Judge rules Boston-area hospitals had a right to fire workers who wouldn't get the COVID shot
Hospitals requiring their workers to be vaccinated against COVID-19 doesn't constitute assault, a federal judge said Tuesday.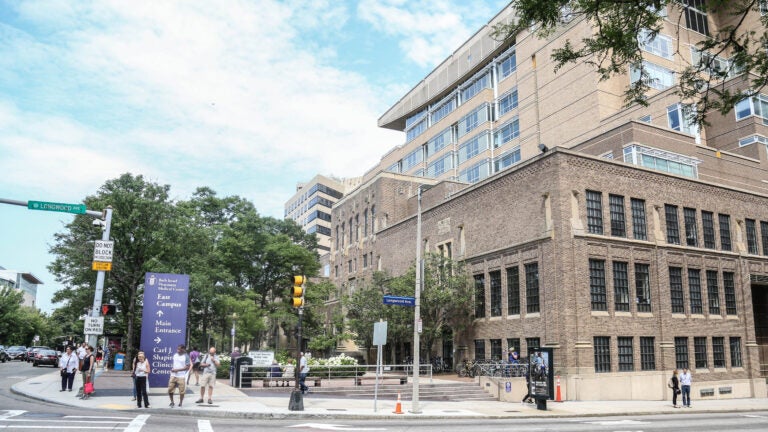 A federal judge on Tuesday dismissed most of a lawsuit filed by former Beth Israel Lahey Health employees who were fired after refusing COVID-19 vaccines.
The group of 26 health care workers refused to comply with a mandatory vaccination policy at Beth Israel Deaconess Medical Center and affiliated hospitals, according to court documents. Instead, they sought religious exemptions and asked to work remotely, wear masks, and submit to periodic testing — requests that the hospitals denied before ultimately firing the workers in late 2021 and early 2022.
The former employees alleged assault, claiming they feared "imminent bodily harm" over the vaccination policy.
But Chief Magistrate Judge Donald L. Cabell shot down the assault claims, ruling that the complaint does not identify any "objectively menacing" conduct on the hospitals' part and fails to show that Beth Israel Lahey Health acted to put its workers in fear of imminent physical harm.
"True, it alleges that employees were forced to choose between being vaccinated or terminated, but the threat of termination is a psychological rather than physical harm and thus does not constitute assault," Cabell wrote.
He also denied the workers' claim that Beth Israel Lahey Health violated their equal protection rights, as the hospitals — despite receiving federal funding — are not state actors.
Likewise, he rejected their argument that the vaccination requirement constituted a federal or state civil rights violation. The workers were made to choose between vaccination or termination, he acknowledged, but given Massachusetts is an at-will employment state, employees are not entitled to their jobs by law.
Cabell's ruling dismissed three of the four complaints in the original lawsuit, leaving only an accusation that the hospitals were motivated by "retaliatory animus" when they fired the workers, who argued that they were engaging in "protected activity" by protesting the vaccination policy.
The attorney representing the former employees is Richard Chambers, who similarly represented a firefighter and police officer who sued Boston last year over the city's short-lived employee COVID-19 vaccine mandate.
Chambers also represented several North End restaurant owners who sued over outdoor dining fees and accused Mayor Michelle Wu of discriminating against them because they are white, Italian men. The owners walked back their complaints in June, filing a motion to dismiss the lawsuit.
Newsletter Signup
Stay up to date on all the latest news from Boston.com