Health
What to know about the AG's new reproductive justice unit
AG Cambell has named reproductive justice lawyer Sapna Khatri as the unit's executive director.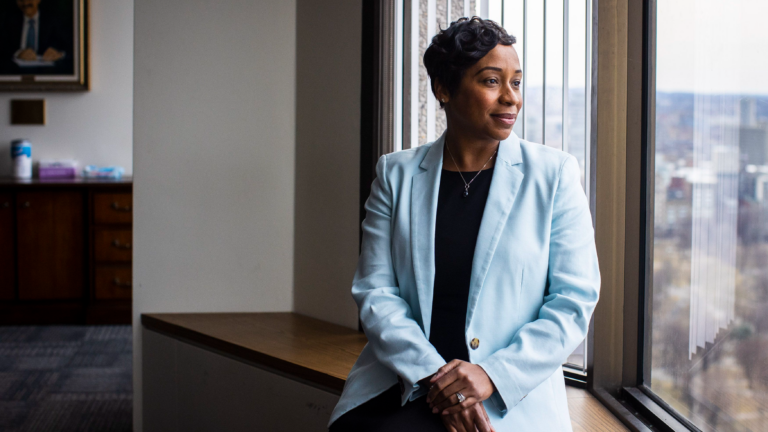 Attorney General Andrea Campbell announced the creation of a new Reproductive Justice Unit within her office on Monday, naming Sapna Khatri as its executive director.
The unit will focus on protecting access to reproductive health care, gender-affirming care, postpartum care, and more in Massachusetts.
"Every one of us should enjoy the basic right to make decisions for ourselves about our bodies, our lives, our families, and our futures — including whether, when, and how to have and parent a child — regardless of where you live, who you love, or what your life circumstances are," Campbell told reporters during a press conference Monday. "This includes access to abortion and gender-affirming care, which is essential health care."
After the Supreme Court's decision in Dobbs v. Jackson Women's Health eliminated the federal right to an abortion in 2022, Massachusetts passed the Shield Law to protect the right to abortion and gender-affirming care in the state. The new reproductive justice unit will help enforce the law, Campbell said at the press conference.
"Right wing, anti-science extremists will not stop until abortion is banned in all 50 states and LGBT people, starting with youth, are pushed into the shadows," Campbell said. "It is not just about access to abortion. That's one piece of the work. But it really is about access to healthcare … it's about freedom."
Sapna Khatri is a lawyer with a background in reproductive justice and privacy law. She previously worked on reproductive health issues as a staff attorney for the ACLU of Illinois, and most recently as a teaching fellow at the UCLA School of Law, where she launched the school's Reproductive Justice Externship Program.
"This unit will serve as an important tool to ensure Massachusetts continues to lead the way when it comes to accessing the full suite of sexual and reproductive health care," Khatri said at the press conference. "That includes, but is definitely not limited to, abortion care, maternal health care, gender-affirming care, and preventative care."
Khatri went on to explain her priorities for the unit.
"We must work to tackle the harmful practices of crisis pregnancy centers," which have been criticized for offering misleading information about the services they offer, she said. "We must work to protect access to abortion care and gender-affirming care. We must work to critically examine the growth of technology, and enact protections for our data privacy and security. And we must champion policies that implement vital tools, like comprehensive sex education in schools across the Commonwealth."
Campbell is a well-known champion of reproductive health. One of her first official acts as attorney general was to launch the state's free Abortion Legal Hotline, a partnership with the Women's Bar Foundation, the ACLU of Massachusetts, and five law firms, in January. In August, she announced $1.5 million in maternal health equity grants for 11 organizations across the Commonwealth.
Newsletter Signup
Stay up to date on all the latest news from Boston.com