Health
Here's what ER doctors face after a mass shooting
"The challenge for all of us is that we see things that are horrible. ... You see these wounds — destructive wounds — and injuries that change people's lives."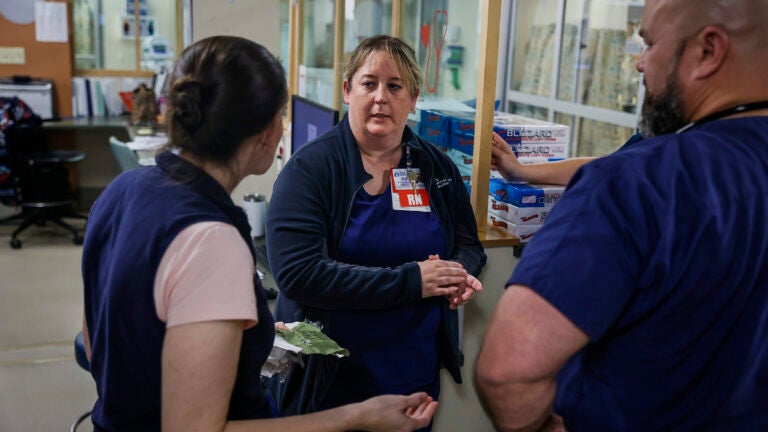 Reports of gunfire at a bowling alley in Lewiston, Maine, came in around dinnertime on Wednesday, followed soon after by several 911 calls about a gunman in a nearby bar.
Then came the tidal wave of patients.
The first of the wounded arrived at Central Maine Medical Center shortly before 7:30 p.m. that night, quickly followed by 13 others. In minutes, the level three trauma center had become immersed in a horrific mass casualty event for which most hospitals and doctors spend years preparing.
"We all prepare for these types of events, because it's the reality of the world that we live in," said Dr. Eric Goralnick, an emergency medicine physician at Brigham and Women's Hospital.
A U.S. Navy veteran who focuses on trauma care and disaster medicine, Goralnick knows what that training looks like in action; he treated patients in the immediate aftermath of the 2013 Boston Marathon bombing.
As a mass casualty incident unfolds, health care providers spring into action, he explained. They start running through the checklist: Ready the operating rooms, notify the various hospital departments, make space on inpatient floors, and clear the way for triage.
Can a patient walk on their own? Will they need surgery? Blood transfusions, medication?
"There's limited surgeons, nurses, emergency physicians, physician assistants — you know, these clinical teams," Goralnick said. "How do we prioritize when we get a surge of patients? Who needs life-saving interventions immediately, versus delayed? And that's the critical piece."
One of the first steps is finding the capacity needed to handle an influx of patients, he explained.
"Most hospitals these days are really over capacity, and so the challenge is, first, where will you care for them?" Goralnick said. "I mean, in today's environment, we're providing routine care in hallways for patients."
Training for these scenarios in advance helps health care providers know where to go when disaster strikes, explained emergency medicine physician Dr. Brian Yun, vice chair of clinical affairs for the Department of Emergency Medicine at Boston Medical Center.
"What we don't want in these high-stress situations is for people to, in the moment, try to figure out what to do," he said.
According to Yun, Boston's hospitals and emergency crews are "constantly preparing for these 'hopefully never happen' events, as we call them."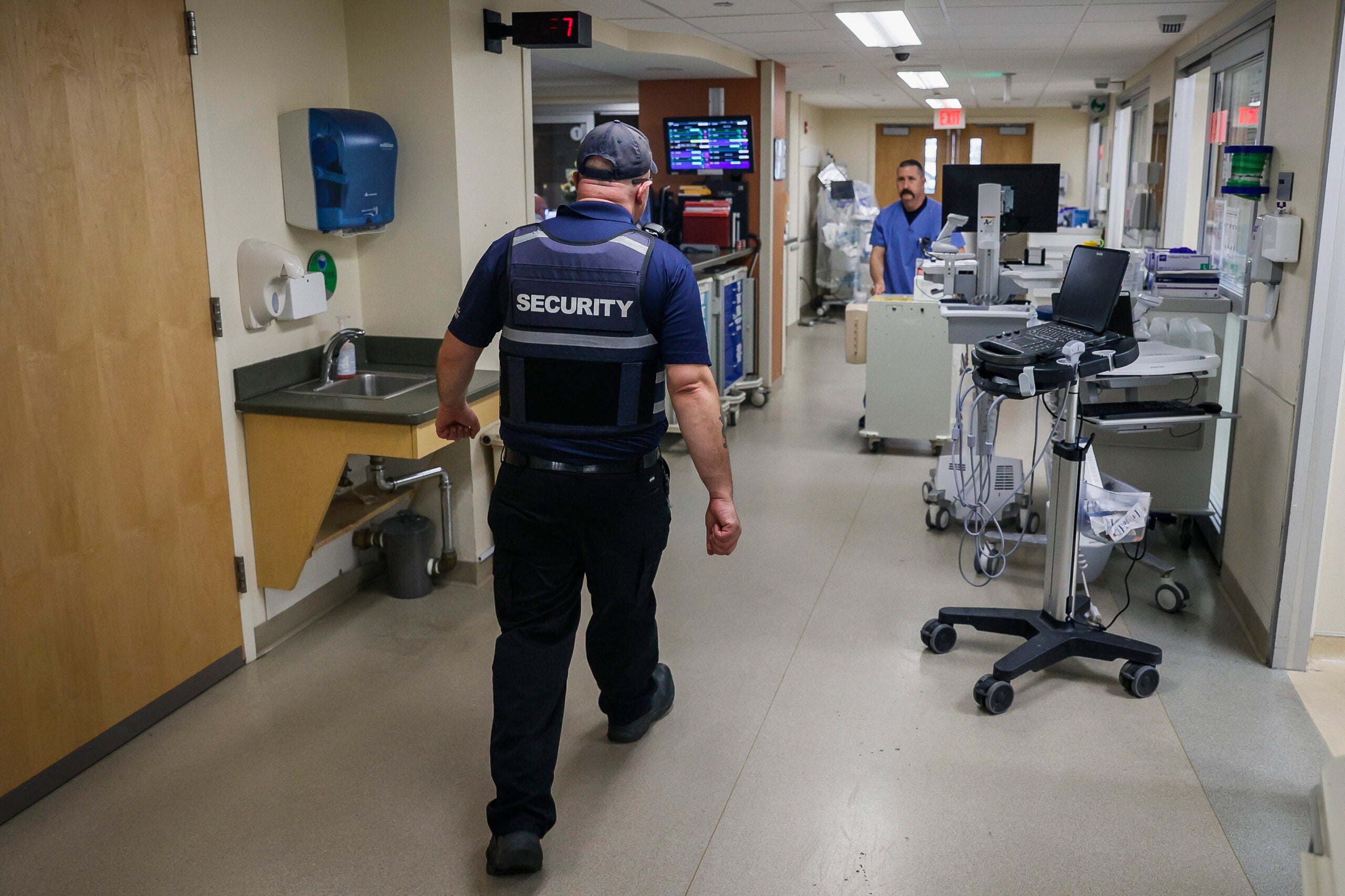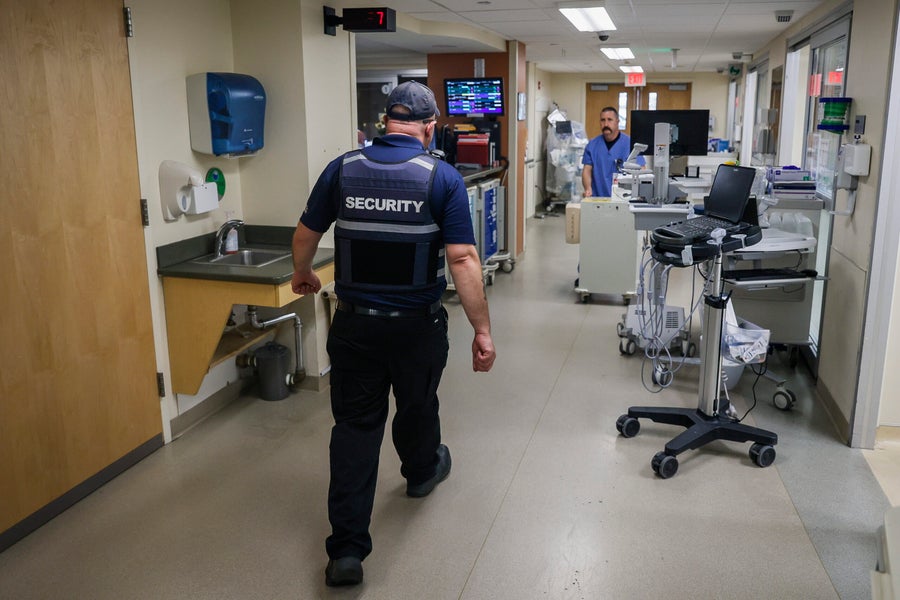 Both he and Goralnick described a number of tools their hospitals use to prepare for mass casualty events, ranging from theoretical tabletop exercises to hands-on simulations and drills.
Yet despite that level of preparation, Yun said, mass casualty events still come as a shock to the system.
"No matter how many times you prepare for that, the first emotion that you feel is surprised," he said.
Goralnick offered similar thoughts: "The challenge for all of us is that we see things that are horrible. We see people of all age ranges, all ethnicities or races, that are injured after these types of events. And you see something that's totally preventable, and you see these wounds — destructive wounds — and injuries that change people's lives."
He described health care providers' tendency to compartmentalize in the heat of the moment.
"We default to our level of training, which is we care for the patient in front of us and we do everything we possibly can for them," Goralnick said. "But once we've gone through that, then we begin to process, and it's difficult."
At BMC, Yun said peer support resources and a critical incident response team help staff debrief and decompress following a stressful or traumatic event.
"I like to say that we're a real tough bunch and that we're drawn to this, and we're also human," Yun explained.
There's a focus, he said, on "making sure that we have the structures to help people, help staff move away from the, 'I'm invincible' mentality to, 'We're human, and we need the opportunity to heal,' so that we can continue to do our jobs and put the best foot forward."
Support for those affected by the Lewiston, Maine shooting
Newsletter Signup
Stay up to date on all the latest news from Boston.com