Health
UMass Boston reports active case of tuberculosis
The university has reportedly informed dozens of "close contacts" after the active case of tuberculosis was confirmed.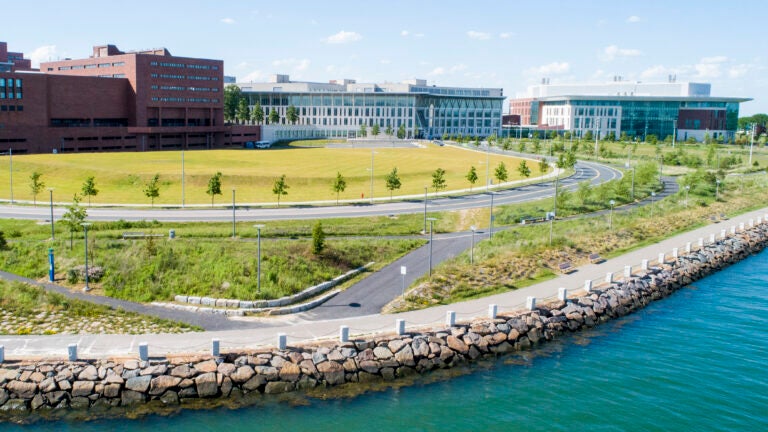 A person in the UMass Boston community was reportedly diagnosed with tuberculosis, and dozens of people are considered close contacts, according to officials.
In a letter sent to students, faculty, and staff, UMass Boston's Director of University Health Services Robert Pomales said the person was receiving treatment for an active case of tuberculosis on Tuesday evening. They received information of the diagnosis from Boston Public Health Commission, the city's public health department.
Pomales also informed the school community that 39 people were possible "close contacts."
However Boston health officials said they "do not believe" the case poses a risk to the general public because catching tuberculosis usually requires being in close contact with an infected person for a long period of time.
"Although TB is a serious disease caused by a germ that is spread through the air, it is important to note that the general UMass Boston community is not at increased risk for getting a TB infection as a result of this case," Pomales said.
Boston.com asked the university's health services, as well as the city health department, about the infected individual, their symptoms and treatment, and updates on the 39 close contacts, but UMass Boston would not provide additional information outside of sharing the letter.
In the letter, Pomales said to the UMass Boston community that "appropriate testing and guidance is occurring" for the close contacts.
According to the Centers for Disease Control and Prevention, some tuberculosis symptoms include a bad cough, chest pains, fatigue, weakness, and fever. It is also possible that people who contract tuberculosis have a "latent infection," which means the person won't feel sick at all and won't spread the disease to others. Pomales said in the letter the person on campus sick with tuberculosis very well could have had the infection for years before it became active.
State health officials said 153 cases of tuberculosis were reported to the health department in 2022, a 17% decrease when compared to the average number of cases between 2016 and 2020. The CDC said that though tuberculosis is one of the "leading infectious disease killers" globally, the U.S. has a low incidence rate, and tuberculosis is both preventable and curable.
Newsletter Signup
Stay up to date on all the latest news from Boston.com