High School Sports
Andover hockey coach calls accusations of player mistreatment 'false'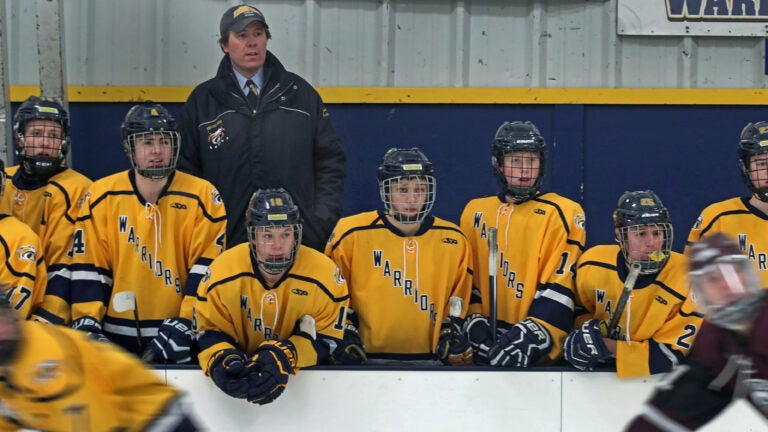 ANDOVER, Mass. (AP) — A Massachusetts high school hockey coach placed on leave is refuting allegations that players on the team were denied food and water as punishment for losing games.
Andover High School varsity boys' hockey Head Coach Chris Kuchar's attorney says Kuchar "strongly denies the accusations that he has abused, neglected or in any way mistreated" his players.
Kuchar's attorney says the allegations are "false."
Andover announced Thursday that the state Department of Children and Families is investigating. Two other coaches were also placed on leave.
School administrators say the department is investigating two reported incidents: students not being allowed a water break while being forced to do punitive conditioning during a practice after losing a game, and players being denied food while returning to Andover after losing an away game.