High School Sports
Racist, homophobic language allegedly directed at Brockton students during football game vs. Xaverian Brothers High School
"I expect those responsible for this abhorrent display of hate to be held accountable for their actions."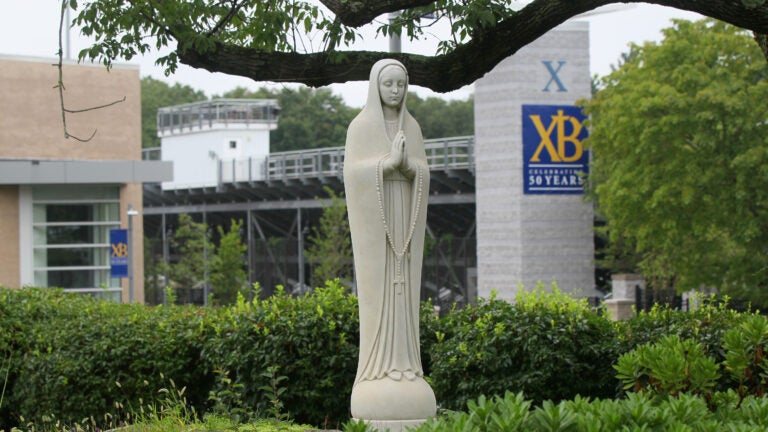 Another alleged incident involving the use of hateful language during a football game is now under investigation at a private high school in Westwood.
During halftime last Friday in a game vs. the Xaverian Brothers High School, Brockton High School's marching band and halftime performers were "subjected to racist and homophobic remarks as well as sexual harassment," according to a letter to the Brockton High School community from Principal Cynthia Burns.
"I am closely monitoring the investigation by the Massachusetts Interscholastic Athletic Association and the administrators at Xaverian Brothers High School," she wrote. "I expect those responsible for this abhorrent display of hate to be held accountable for their actions."
Burns apologized to those affected, and thanked them for bringing up what happened.
"It is important to me that every student reading this understands something," Burns said. "When another person sends hate your way, when they speak down to you, or when they weaponize what they perceive to be a difference between you and them, it says everything about their character and nothing about yours."
Officials at Xaverian Brothers say they've been in contact with those at Brockton High School, according to a message obtained by WCVB. They called the allegations "troubling," and against the school's values.
"Xaverian is committed to fostering a welcoming community where the dignity and value of each individual is upheld and celebrated," the message said, according to the news station. "If you have any information to share about the incidents at the Xaverian vs. Brockton game, we ask you to reach out to the Office of Student Life. We will continue to keep you appropriately informed."
Other high schools continue to contend with hateful language at their football games as well.
An investigation is being conducted by an impartial, outside investigator in Georgetown over allegations of racist language used during a game versus Roxbury Prep High School, according to The Boston Globe.
An altercation broke out, and the game ended in the second half, the Globe reported.
"It is of critical importance that the facts of what occurred are brought to light, and we are confident that Attorney [Giselle J.] Joffre and her team will conduct a thorough and unbiased investigation," according to a statement issued by both schools, the newspaper reported.
Other recent incidents include football being suspended at Southeastern Regional Vocational Technical High School due to "unprincipled behavior."
A coach was fired in Newton after allegedly using a racial slur. A Catholic high school on Cape Cod allegedly used racial slurs against another team.
Also, this past spring, the Duxbury team was said to have been using anti-Semitic play calls.
Outside of football, a recent report highlighted how Danvers officials allegedly hid sexual and racist hazing incidents among the hockey team.
Note: This story has been updated to include the response from Xaverian Brothers High School.
Newsletter Signup
Stay up to date on all the latest news from Boston.com