High School Sports
MIAA head speaks out against recent hateful incidents in high school sports, promises to act
"I've lived by a quote someone taught me: 'You can't wait another day in the life of a child.' "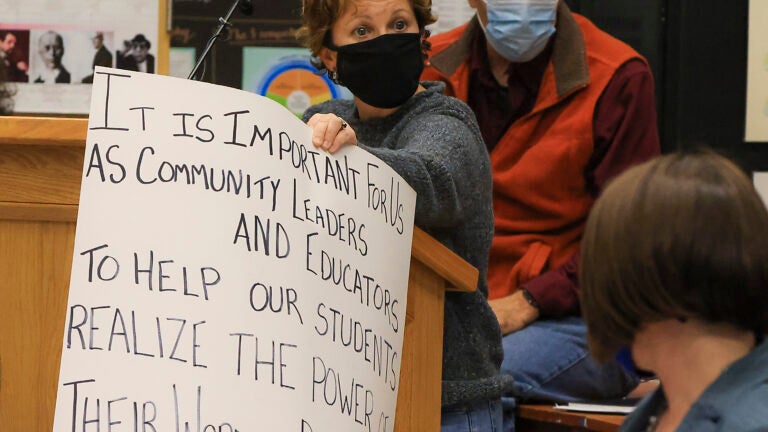 After a spate of hateful language and unwanted behavior at high school sports events, the new head of the Massachusetts Interscholastic Athletic Association says it's time for change.
Bob Baldwin has only been on the job for a few weeks, according to The Boston Globe.
Recently, multiple football teams have been accused of incidents of hate. Brockton halftime performers said racist and homophobic language was used against them by those on the Xaverian Brothers High School side during a recent game. In Newton, a coach was fired for allegedly using racist language. In another incident, an investigation is being conducted after racist language was allegedly used by some Georgetown spectators and players during a game against Roxbury Prep.
Beyond the hateful language, Danvers officials are accused of keeping from the public incidents of racist and sexual hazing among its hockey team.
"I know this is a real bold statement, but we need to intervene immediately," Baldwin told the Globe. "I've lived by a quote someone taught me: 'You can't wait another day in the life of a child.' "
In the spring, Duxbury football was accused of using anti-Semitic play calls. Baldwin was also upset by the recent attack on a principal at Henderson Inclusion School in Boston, the newspaper reported.
"We had this grandiose idea that we were coming back to something that was [similar to life before the pandemic]," he told the newspaper. "But, no, there is a lot of trauma that took place somewhere along the way, and students have watched the behaviors of adults in the world we live in, and their behaviors reflect that. We need to somehow step in and fix it."
In other incidents, football was suspended at Southeastern Vocational after "unprincipled behavior" and a Catholic high school on the Cape was accused of allegedly using racial slurs against another team.
The MIAA hasn't historically been a strong voice in terms of speaking out against abuses within high school sports, but Baldwin told the Globe he'd like to see that change.
"It's like turning an aircraft carrier around a little bit," he told the newspaper, "but I'd like to make the MIAA more supportive and service-oriented to our members and not so regulatory."
Newsletter Signup
Stay up to date on all the latest news from Boston.com