History
100 years ago: A mini freakout over 'gypsy' kidnapping rumor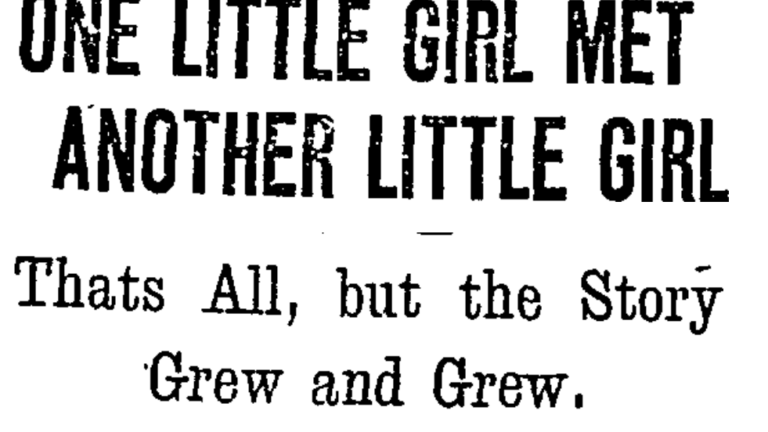 It was "the wildest kind of kidnapping story,'' according to The Boston Globe.
A young girl – referred to by The Globe as "the little Cohen girl'' met another little girl. The second girl is referenced only as "a little Gypsy girl.''
"The little Cohen girl'' is surprised to learn that her new friend speaks Russian – just like her!
So "the little Cohen girl'' heads to her home on Second Street in Chelsea and tells her father about this curious new friend who spoke Russian.
It went as viral as something that's not an actual virus could go 100 years ago.
According to The Globe:
"The father, it seems, told many others, and those many others told many others, until the number that the occurrence had been told to numbered away up among the thousands … ''
Somewhere along the way, the original, innocent exchange turned into a much darker story.
Suddenly, the city of Chelsea was talking about little more than the rumor that "the little girl had been kidnapped in Russia and brought to this country by the Gypsies.''
The father of "the little Cohen girl'' became concerned as "the more he thought over the tale, the more he came to believe it true.''
Cohen brought the matter to the attention of the Chelsea police, who took swift action, arriving at the home of the "little Gypsy girl'' to find "a crowd of nearly 1000 in front of it.''
Turns out, the girl was brought to the country by "the gypsies'' – who also happened to be her parents.