History
Historic 'Life Saving Station' saved, to become museum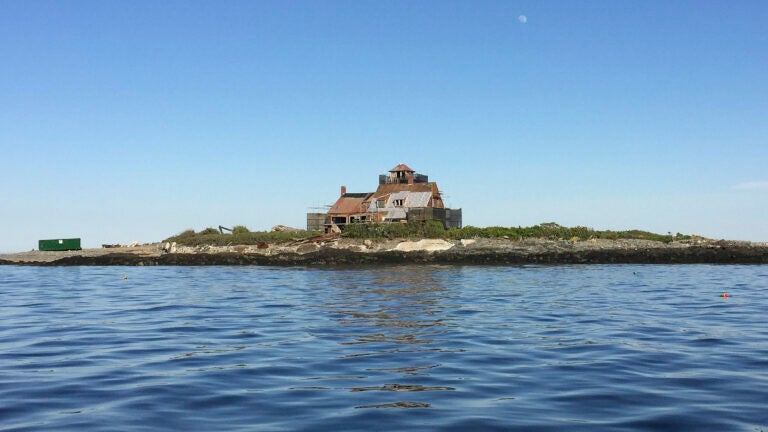 KITTERY, Maine (AP) — A long-shuttered, century-old rescue station on the border of Maine and New Hampshire is being restored with plans to turn it into a maritime history museum.
The building is located on Wood Island near the entrance of the Piscataqua River, on the Maine side of the state divide. It was once an outpost of the long-gone United States Life-Saving Service before being decommissioned in 1948 and then falling into neglect for decades.
The first phase of a restoration overseen by a local group called the Wood Island Life Saving Station Association will be completed next month.
The association, which is managing the project for the town of Kittery, anticipates the project will be completed by 2019 at a cost of $2.5 million; it is being funded by state and federal grants and private donors, said President Sam Reid. Work began in May.
The United States Life-Saving Service, for which the station was originally built, was created to save the lives of shipwrecked mariners. It merged with the Revenue Cutter Service in 1915 when President Woodrow Wilson signed the Act to Create the Coast Guard.
The Wood Island Station was designed to launch boats to save imperiled mariners. In World War II, it was used to keep an eye out for German submarines.
It is the only station in the country that still has a marine railway — a launch that was used to send rescue boats into the water, Reid said.
The restoration plan represents a chance to save a unique piece of maritime history, and allow it to be opened to the public, Reid said.
"The building is now saved," Reid said. "Now, the issue is can you create enough value to fully restore it and open it to the public."
Gary Beers, the chairman of the Town Council in Kittery and a supporter of the restoration project, said it is a chance to save a historic site and celebrate the areas centuries-old maritime history.
"This is maintaining components of our history," Beers said. "Retaining that for prosperity is valuable."