History
Harvard releases 1937 recording of young John F. Kennedy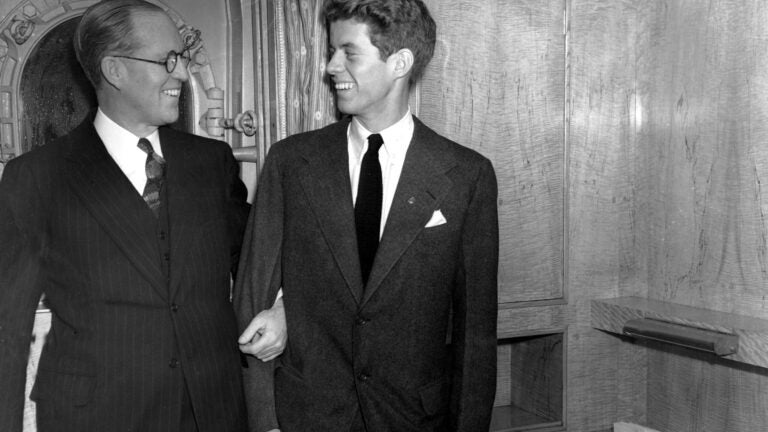 CAMBRIDGE, Mass. (AP) — The voice of a young John F. Kennedy can be heard on what Harvard University believes is the earliest known recording of the late president.
WBUR-FM reports that a 20-year-old Kennedy is speaking about then-President Franklin Delano Roosevelt's appointment of Hugo Black to the Supreme Court. Black was later revealed to have ties to the Ku Klux Klan.
The school says the recording was restored by a Harvard archivist from a 1937 aluminum disk recording made by Kennedy's professor in a public speaking course.
The recording is part of an exhibit at the Harvard Archives on Kennedy's ties to the Cambridge school.
Kennedy, the 35th U.S. president, served from January 1961 until he was assassinated in Dallas on Nov. 22, 1963.
___
Information from: WBUR-FM, http://www.wbur.org