History
Here's how to find out if you're a Mayflower descendant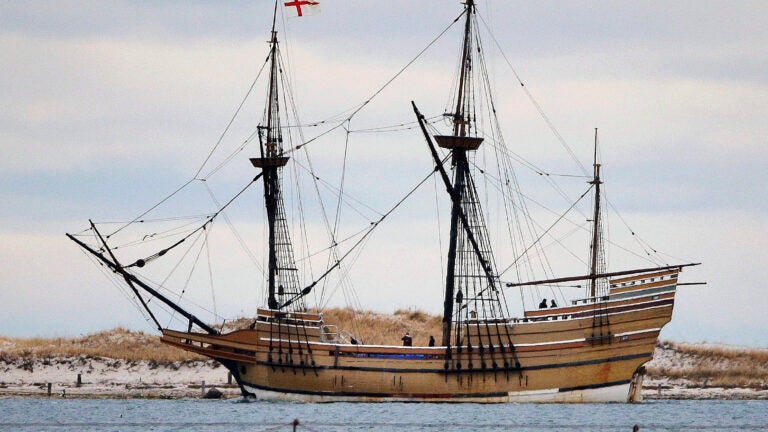 BOSTON (AP) — The number of people trying to determine whether they are descended from a Mayflower passenger is surging as the 400th anniversary of the Pilgrims' arrival in the New World approaches in 2020.
Now, a partnership announced Thursday between the New England Historic Genealogical Society and the General Society of Mayflower Descendants is making it easier to figure out.
The Boston-based genealogical society is digitizing and indexing authenticated Mayflower Pilgrim genealogies and 50 years' worth of the "Mayflower Quarterly" magazine, and making them available at its research site, www.americanancestors.org.
There were 102 people on the Mayflower when it landed in Massachusetts in 1620. Half died in the first year.
Today, there are an estimated 10 million living Americans and as many as 35 million people worldwide descended from that resilient little group, said Lea Filson, governor general of the Plymouth-based General Society of Mayflower Descendants. They include presidents, poets and celebrities.
Yet her organization has only about 30,000 members. She'd like to see that grow.
"With the 400th anniversary coming up, we've seen a huge uptick in membership applications," Filson said. "But at the same time, people say they have a hard time getting a hold of our records."
The genealogies, called "Silver Books," because of their distinctive covers, have previously only been available for purchase from the Mayflower society or from libraries, said Ryan Woods, the vice president and chief operating officer of the genealogical society. They include about 150,000 birth, marriage, death and deed records.
The Mayflower society's records are so accurate and unimpeachable that tracing your roots to them automatically qualifies you for membership.
The information is valuable to people who think — but don't have proof — that they are Mayflower descendants, as well as those who already know they are but want to learn more.
"The idea is that family history is a very personal way to engage with topics of the past, influences on our culture and the creation of our country," Woods said.
Thanks to several television shows, genealogical research is now America's second-most popular hobby after gardening, Filson said.
And discovering you're the progeny of a Pilgrim is the gold standard in family research.
"It's a real emotional thing when you discover you're a Mayflower descendant," she said. "I've seen people break down in tears."
When Filson's organization decided to digitize its records, it immediately thought of teaming up with the genealogical society. Established in 1845, it is the premier national resource for genealogists and family historians.
The digitization process is already underway. Seven of the 31 "Silver Books" are online and the plan is to finish the process by the end of the year. Then they'll start working on the "Mayflower Quarterly" editions dating to 1935.
Like all records posted at www.americanancestors.org, browsers will be allowed temporary free access before a paid membership is required.
"There are many, many people who could be related, literally, to this story," Woods said.