History
Macy's famous red star has Nantucket roots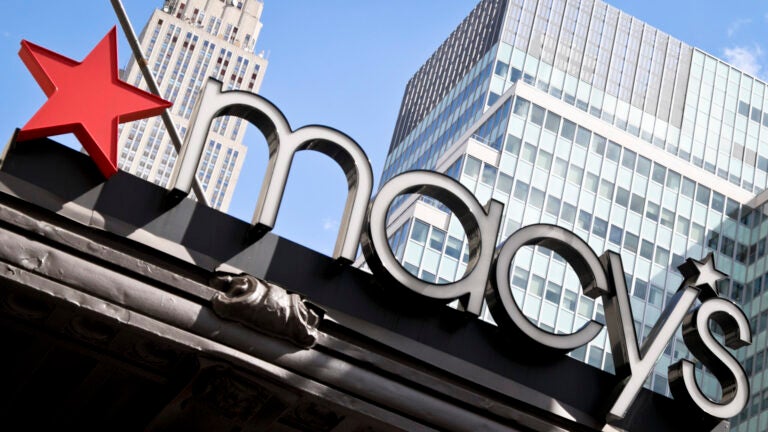 Nantucket may draw attention for its stunning beaches, elite summer visitors, and historical role as the whaling capital of the world. But the island off the coast of Massachusetts also made waves in the retail industry through one of its native sons who founded one of the largest department stores in the country.
The iconic red star emblazoned on Macy's storefronts across the U.S. can be traced back to the store's founder, Rowland Hussey Macy, a Nantucket native who went to sea as a sailor before embarking on a career in retail.
"It's certainly the birthplace of a merchandising titan and should be celebrated that way," Macy's spokesman Orlando Veras said of Nantucket.
Here's a look at the department store chain's roots in New England.
The Macys were one of Nantucket's first settlers, among nine English families who bought the island in 1659 for 30 pounds sterling and two beaver hats, according to Elizabeth Oldham, a research associate at the Nantucket Historical Association. At the time, the island was part of the New York colony and under the jurisdiction of a governor appointed by the king of England.
"They came to Nantucket partially to escape the Puritan atmosphere of New England at the time," Oldham said. "They were more free thinkers, and they also came for economic reasons.  They farmed, they raised sheep. They were pioneers."
According to Oldham, the copy of the purchase agreement indicates that it may have been Thomas Macy's occupation as a merchant that prompted the governor to request the beaver hats, which were considered a status symbol during that era.
"Beaver hats were considered to be a mark of wealth, only the wealthy could afford to have hats made of beaver," she said.
Rowland Hussey Macy, a descendent of Thomas Macy, was born on Nantucket in 1822.
"From the very beginning, being a merchant was in his blood," Veras told Boston.com. 
But sailing was also prominent in his family, and at the age of 15 the young Macy became a crew member of the whaling ship the Emily Morgan.
According to Oldham, one whaling expedition was enough for Macy.
"It didn't suit him," she said.
However, legend has it that Macy may or may not have gotten a star tattooed on his arm during that expedition.
He left the island. After a stint on the West Coast during the California Gold Rush, Macy opened a dry goods store in Haverhill, Massachusetts in 1851 before moving to New York, where he started what would become the department store we know today in October 1858.
According to Veras, some of Macy's efforts at his Haverhill store translated later into the businessman's establishment of R.H. Macy and Company, including his "one price policy" and his requirement that all purchases were made with cash, not on credit.
When he moved to New York, Macy left his old store logo — a rooster — in Massachusetts, choosing a red star that resembled his tattoo as the emblem for his new enterprise, starting around 1862.
"He certainly did have a red star tattoo on his arm, which became the inspiration later on for the current version of Macy's," Veras said.
While it's been documented Macy had the tattoo, exactly when or how he got the ink remains a legend, the most plausible one being that he got it during his brief time as a whaler, Veras said. Another oft-told story is that he got the star tattoo while serving as a navigator, led to a safe harbor through fog by the appearance of a star.
Oldham said it's "doubtful" that Macy would have been allowed to serve as a navigator, given how young he would have been at the time.
"It hasn't been confirmed or verified, it's a legend," she said.
Legend or not, according to Vegas, Macy's Nantucket roots influenced the development of his retail empire in another way.
"The one price policy can be attributed to the fact that he grew up Quaker on Nantucket and felt that there should be one price because there's only one standard truth," he said. 
On Nantucket, even today there's a sense of pride among islanders that "one of their boys" became the founder of what became the largest department store in the world.
"There's a certain amount of pride in the hometown boy who'd done such a thing," Oldham said.