History
Homestead owned by John Adams' cousins gets historic listing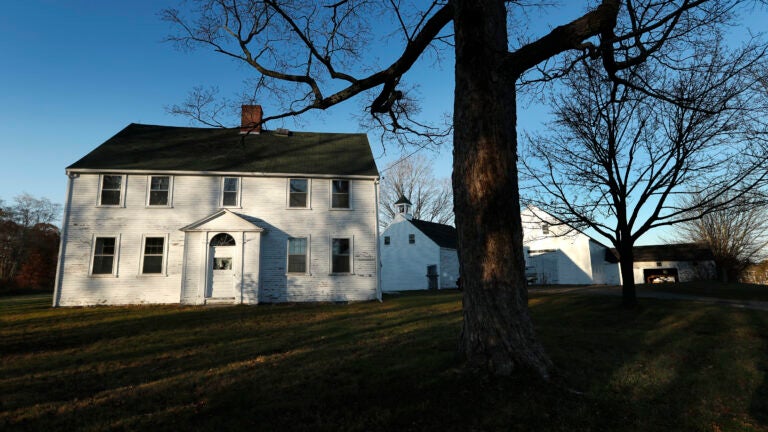 CONCORD, N.H. (AP) — When a 300-year-old home of eight generations of distant cousins to President John Adams was researched for New Hampshire's Register of Historic Places, family members were surprised to learn a couple of things about Adams' uncle, the first owner: He had a healthy ego and owned slaves.
The simple, white Georgian-style home in Newington, New Hampshire, was first occupied by the Rev. Joseph Adams, a native of Braintree, Massachusetts, who died in 1783 at age 95. The New Hampshire Division of Historical Resources announced last week that it added the home, a carriage house and barn to the state register.
John Adams, president from 1797-1801, visited his uncle at least twice and referred to him in an 1821 letter as "vain and loquacious, though somewhat learned and entertaining."
That gave the impression that Joseph Adams, the long-serving pastor of the Newington Town Church, was a bit full of himself, said Rhonda Baker Hill, a distant great-grandchild.
Joseph Adams also owned slaves, and left them to his heirs, according to his will.
"That was bothersome for me," Baker Hill said. "I never really imagined it."
Still, Baker Hill regards Joseph Adams as giving the family a great foundation that has lasted through the years. Many members are still very close.
"As a kid, I thought everybody knew their family forever, going back as far as you could imagine," she said. "Our family had been in the same house."
Baker Hill herself lived in the house for periods of time and gave birth to a daughter there. She and other descendants of Joseph Adams now live in newer homes on family land, near the original. One of the relatives is her uncle, Granville Knox, who grew up in the house and said it hasn't changed much through the years.
"It's just a typical square New England house of the period," he said.
Elizabeth Muzzey, director of the state Division of Historical Resources, said the register listing is a tribute to the generations' "careful stewardship" of the property since the early 1700s.
"The house is among the earliest remaining in Newington, and the property's agricultural outbuildings and open fields are well-preserved reminders of the town's agricultural past," she said in a statement.
Still, Baker Hill, a member of the Portsmouth Athenaeum, a nonprofit library, gallery and museum that focuses on historic preservation, had to persuade some of her relatives that the historic register designation would help ensure the homestead would be around for future generations. Benefits include relief from some building codes and regulations, and eligibility for grants.
"My uncle and I are the ones who have the interest in history," she said. "My mother and her sisters think it's an interesting story. For them, it was a working farm they lived in. It's never been anything special."