History
Jack Williams gave a poignant monologue during the Blizzard of '78 that still resonates today
"The barriers which we erect around us come tumbling down when we are placed shoulder-to-shoulder with our fellow man in trouble."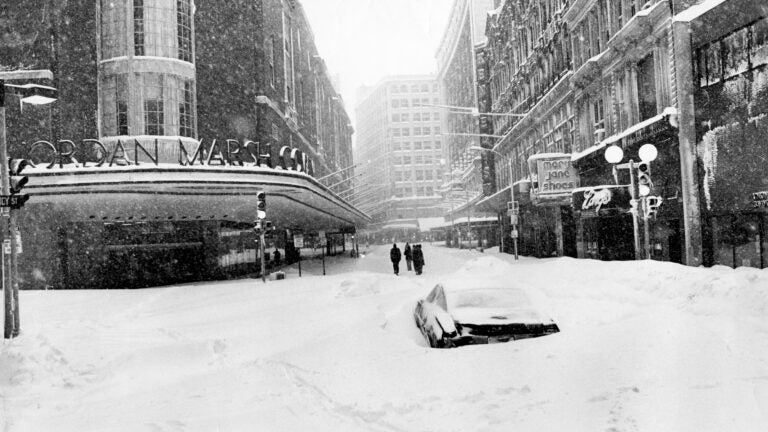 At the tail end of the Blizzard of '78, a young Jack Williams gave a serious monologue on the impact of the deadly storm.
CBS Boston's promotions director, Sean Barnacoat, shared a video of Williams' remarks ahead of the station's special covering the blizzard's 40th anniversary, which airs at 8:30 a.m. Sunday, Jan. 28.
Jack Williams gets deep… after anchoring 4 days of Blizzard of '78 coverage…@wbz's special on the storm's 40th anniversary is this Sunday morning. 8:30am. pic.twitter.com/wvFfWTifqU

— Sean Barnacoat (@BarnacoatWBZ) January 26, 2018
"We get calloused in life to some of the basics, which, quite frankly, we take for granted," said Williams, who retired in 2015. "Warmth, when it's cold. Food, when you're hungry. Assistance, when you're in trouble. Maybe it takes something as ominous as a huge storm to bring us back to reality to come face-to-face with the fact that we are, after all, human and life is fragile. The barriers which we erect around us come tumbling down when we are placed shoulder-to-shoulder with our fellow man in trouble. Sometimes we dwell too much on hate and its affects and forget that people are basically decent."
Where were you during the Blizzard of '78? Share your story on our Facebook page.
https://www.facebook.com/boston/photos/a.102452709364.117772.6879409364/10156158934854365