Innovation
Former FCC Head: In times of crisis, open WiFi can keep us connected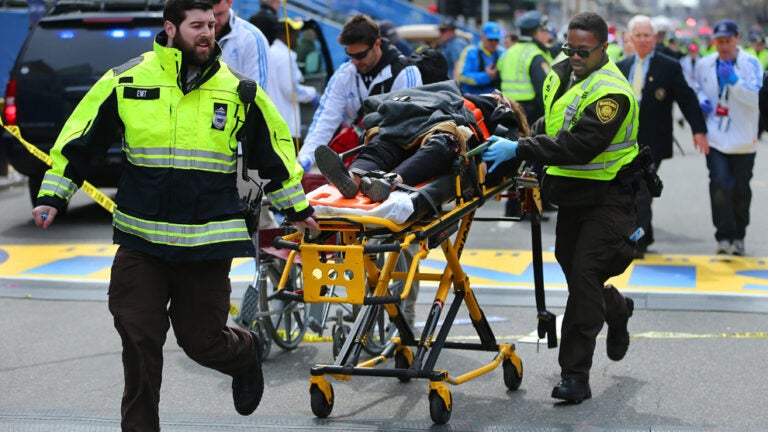 After the Boston Marathon bombings, the traditional cellular networks went down hard and fast. Could generous strangers and ad hoc access help us weather the next disaster without losing touch?
The ideas are not new or untested, but recently two heavyweights, former Federal Communications Commission chair Julius Genachowski and Harvard professor Jonathan Zittrain both backed using Boston as a wireless testbed before the next time such a plan is needed.
"Whether in the United States or elsewhere in the world—where we have seen authoritarian governments seek to disrupt traditional communications when they fear their own publics—mainstream consumer hardware and software can become a foundation for resilient interaction among people during a crisis and an innovative part of the solution to this very real challenge,'' the pair wrote in an editorial for MIT's Technology Review. "Let's make Boston the first city where these networks are operational.''
Their proposals come in two, distinct steps.
The first, more immediately available task would be to encourage more open access for existing Wi-Fi connections, encouraging users to either leave open their Wi-Fi access ports, or to open them up in times of crisis.
This is something almost everyone with Wi-Fi could do today: Just remove the security from your Wi-Fi router. That comes with a whole host of security, implications, however, and is not recommended. Fortunately, OpenWireless.org has a great guide on how to open your home or business network safely, allowing access while protecting your own information.
The second recommendation, an ad hoc Wi-Fi network of connected devices, would require some more technical development: While ad hoc networks are built into a number of devices (you see them pop-up at airports all the time), the technology is not widely deployed or generally useful, yet.
"Imagine seeing your phone's signal bars drop to zero. Instead of "No service,'' the phone could fall back to "Connected to local network'' and enable short but critical communications to people in the general vicinity to request help, check on someone's welfare, or find food and shelter—perhaps using pre-saved credentials from services like Facebook and Twitter to communicate with friends and followers even when those services' websites are inaccessible,'' the pair wrote. "Such short inquiries and text-like messages are no substitute for full-blown mobile or Internet access, but they can help immeasurably during a crisis. And the brevity of communication within this kind of local network can potentially help it scale without failing under the weight of too many people trying to find one another at once.''
It's a great idea that requires little government tape to cut through, relying instead on more educated consumers, business owners, and device makers all willing to lend a hand in times of need. If that's not what #BostonStrong is all about, I don't know what is.
Have an innovation story that the world should know? Let The Hive know: On Twitter at @HiveBoston, on Facebook, and via email: [email protected].