Innovation
In 0s and 1s, Boston entrepreneurs chasing Big Data billions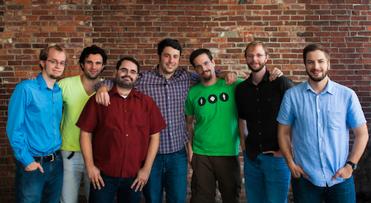 The buzz around Big Data couldn't be more promising for Massachusetts, a state where engineers and scientists have a long history of building companies by understanding the most esoteric technologies.
Doing work in the world of Big Data certainly isn't easy. It involves creating complex algorithms to make sense of massive amounts of digital information about everything from traffic patterns to health statistics.
Across Massachusetts, the state's biggest employers such as EMC Corp. in Hopkinton and tiny start-ups such as Sqrrl in Kendall Square are working in one of the hottest areas in computing.
"It is the sweet spot of what we in Massachusetts are good at,'' said Greg Bialecki, the state's secretary of Housing and Economic Development, at a Big Data Summit on Thursday at the University of Massachusetts-Boston.
Indeed, the sort of computing talent needed for Big Data has been produced at the Massachusetts Institute of Technology for years, and the data scientists coming out of that school and others are highly sought after by companies such as Google Inc. Already more than 100 companies and some 12,000 computer professionals in Massachusetts work in Big Data, according to the statewide technology organization Mass Technology Leadership Council, which organized the summit.
Last year, the Patrick administration launched the statewide Big Data Initiative in hopes of positioning the state at the leading edge of the technology. It is supporting such efforts as Hack/Reduce, a nonprofit center that provides space for data scientists and computer engineers working in the field.
Most companies outside technology remain on the sidelines of the trend, but show growing interest in using the technology to learn from the piles of data they're sitting on.
"It's not about the data,'' said IBM's chief economist Martin Fleming, who spoke at the summit. "It's the value you can derive from the data.''