Innovation
After pledging 'spirit of openness,' MIT delays release of Aaron Swartz's Secret Service files, pending review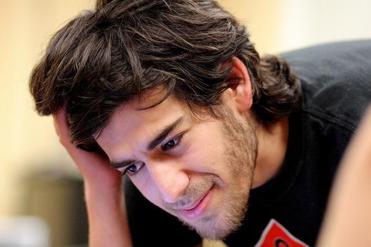 MIT, which once pledged "a spirit of openness'' when it came to an investigation of the charges against and suicide of Internet activist Aaron Swartz has now reportedly moved to delay the release of his Secret Service files pending university review.
Kevin Poulsen, WIRED's investigations editor, had previously won a Freedom of Information Act lawsuit ordering the release of Swartz' Secret Service files, but a last-minute motion from the Massachusetts Institute of Technology has, at least temporarily, blocked their release.
MIT claims it's afraid the release of Swartz's file will identify the names of MIT people who helped the Secret Service and federal prosecutors pursue felony charges against Swartz for his bulk downloading of academic articles from MIT's network in 2011.
Nate Nickerson, associate vice president for communications at MIT, said that the university was not trying to block release, simply trying to ensure the safety of MIT employees and security of university networks was protected, particularly after a hoax gunman report in February was linked to Swartz's death.
"The basic idea is we want to do this quickly, and have a process where we can take a look and propose redactions based on those two characteristics [employee safety and network security],'' Nickerson told me, emphasizing the university was still committed to releasing the Abelson report. "It is on track to be released this summer.''
Poulsen, however, expressed shock at the move.
[fragment number=0]
To call the move unprecedented would be a stretch: FOIA requests involving private institutions are regularly sent to those institutions for review and further flagging for redactions.
But these kinds of redactions are generally made earlier in the FOIA process, and typically sensitive information related to individuals and security is redacted by the government as a matter of process.
Aaron Swartz was a member of Freedom of Information Act website I run, and that same website has had users file multiple FOIA requests for his Secret Service files, none of which have been answered.
Previously, Swartz's FBI files have been released.
Nickerson sent along a full statement from the University regarding the case:
Today in the US District Court for the District of Columbia, MIT filed a motion to intervene in a pending case under the Freedom of Information Act that is seeking the disclosure of United States Secret Service documents related to Aaron Swartz.
In its motion, MIT asked the court to establish a process by which MIT could review and propose redactions to any such documents prior to their release. With this motion MIT does not oppose the release of these documents, but seeks only to redact information that could threaten the safety and privacy of its employees, or that could threaten the security of MIT's computer network.
In order not to unduly delay the FOIA case, MIT has requested that an expedited hearing on this matter take place on or before July 25.
The process MIT proposes in this motion is substantially the same as the one that was ordered by the US District Court for the District of Massachusetts in May with regard to documents at issue in "US v. Swartz.''
MIT President L. Rafael Reif, in a March 19 letter to the MIT community, announced that MIT would release its own set of documents related to "US v. Swartz'' at the same time that it released a report on MIT's involvement in the case — and that those documents would be redacted to remove any information that might compromise employee privacy or network security. Reif cited his responsibility "to protect the privacy and safety of those members of our community who have become involved in this matter in the course of doing their jobs for MIT, and to ensure a safe environment for all of us who call MIT home.''
The report on MIT's involvement in the Swartz case is being conducted independently by MIT Professor Hal Abelson. In May, Abelson wrote to The Tech, MIT's student newspaper, to say that the report would be submitted this summer. That schedule is on track: President Reif is expecting to release the report this summer.